<! ---------------------------------------------------------------- ->

7/30 5:48pm The article in the Norfolk Wrentham local town pages about the Senior Charlie Card registration event needs some clarification. This event will allow any resident of a town served by GATRA AGE 60+ to get a SENIOR Charlie Card ID. What makes this event special is that the MBTA will only issue Senior Charlie Cards beginning at age 65 if you go in person to their offices at Downtown Crossing in Boston; GATRA has the authority to issue them to anyone age 60+. Note that you cannot get senior fares (usually 1/2 price) with any other type of ID. If you already have a Senior Charlie Card, check the expiration - it may be expired. Come get a new one! Please bring valid (unexpired) RMV ID or Passport as proof of age when you come to the event- 1-8 PM at the Senior Center – August 12th. If you would like to volunteer to help staff this event, please contact me through norfolknet.
- BV, COA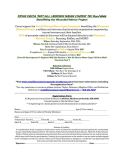 7/30 5:37m Wounded Warrior Project 5K run/walk Saturday Sep 10 at Norfolk Holmes Field 22 Myrtle St Norfolk, MA. Fee $20 if registered on/before Aug 20, $25 after; $60 for families of 3 or more.


Schedule: 8-9am: registration, 9:15-9:45am: "fun run" for kids ages 4-12, 10am: 5k run/walk, 11:15am: raffle prizes and awards.


Visit notallheroeswearcapessite.wordpress.com for more information, including the registration form.
- MP


7/30 5:22pm The Norfolk Community League (NCL) has awarded $12,000 in Community Assistance Grants to 20 local charitable groups and organizations that support the Norfolk community. Community Assistance Grants provide aid and support programs and projects that enhance the quality of life for Norfolk residents. Grants were awarded based on each program's direct impact on Norfolk residents, need, and greatest number of people served. Money for Community Assistance Grants is raised by NCL members throughout the year at such events as the Annual Duck Derby, Haunted Train Ride, Community Yard Sale, and Spring Fashion Show.


NCL's 2016 Community Assistant Grant Recipients
Freeman Kennedy School 6th Grade Promotion Committee
D.A.R.E to Dream Summer Day Program
Freeman Kennedy School
H. Olive Day School
King Philip Music Association
KP High School Scholarship Program
KP Parents' Network
Mass Audubon's Stony Brook Wildlife Sanctuary
Norfolk Baseball Association
Norfolk Co-op Preschool
Norfolk Cultural Council
Norfolk Girl Scouts
Norfolk Girls' Softball
Norfolk Lions
Norfolk PTO
Norfolk Public Library
Norfolk Public Schools
Norfolk Recreation
Norfolk SEPAC


Town of Norfolk Police RAD Program he NCL will begin taking applications for the next round of Community ssistance Grants in early 2017.


The NCL is a nonprofit organization dedicated to enhancing quality of life for Norfolk residents and strengthening community spirit by organizing social, family-based, fundraising and charitable activities. For more information on the NCL, or to become a member, visit www.norfolkcommunityleague.org
- CT, NCL
7/30 5:21pm Do you need Before/After School childcare for the 2016/17 school year? Our program has been serving the community of Norfolk, Ma. for 11 1/2 years. Lucky Ducky Daycare is conveniently located at a school bus stop. We provide school age childcare for grades K-5. Lucky Ducky Daycare is open even when the public schools are closed. Yes, we are open on snow days, professional development days, 1/2 days, and all school vacation weeks. Additional information is available on our website: www.luckyduckydaycare.com If you would like to schedule a tour, give us a call... (508) 528-2626 or feel free to send a email: learn-with-us@luckyduckydaycare.com


We also offer pre-school for ages 2.8 years old & up and summer camp for ages 4-12 years old!
- YR
7/30 5:17pm I've seen several white winged tip crows on Main St since spring, tell them I told you so.
- JW
7/30 5:16pm Long time Norfolk resident very interested in babysitting. Need a night out, time away for yourself, I'm the one your looking for. A mother of 3, grandmother of 4, nanny for years. Great references, time on my hands, on a fixed income. Call 1-508-662-0333. Ask the Wm. He's known me for years.
- JW
7/30 5:15pm Hello - we are looking to hire someone to come to our home near downtown Norfolk to water our plants, garden and a few places on our grass at the end of July/early August. Please email eeshields@gmail.com if you are interested.
- ES
7/30 5:05pm Good day! I am A friendly, licensed Electrician for over 11 years. Mac Electric is your residential Electrical Specialist. We are an electrical contracting company providing h omeowners the best electric repair service in the South Shore area. We service South Shore, North Shore, Metro West, and everywhere in between with fast same day service. If you are looking for an electrician for your project, remember: big or small, Mac Electric does it all. Call Michael MacDougall 508-718-9266. Thank you!! Havea great day!!!
- MM
7/15 10:57pm NCTV hosts FREE workshops every Tuesday night from 6:30pm - 8pm! Check out our topics below for August and visit our site at www.norfolkcable.com/classes to see more info and to sign up.


August 2 - Basic Camera


August 9 - Stop Motion


August 16 - Studio Production (1 of 2)


August 23 - Studio Production (2 of 2)


August 30 - What's The Difference? (Compare and contrast FCPX and Premiere)
- KW, NCTV
7/15 10:50pm 8/12 Anyone with a Senior Charlie Card can get senior fares on the entire MBTA system, usually at half-price, and this includes commuter rail, buses, and subways. The regional transit authority (GATRA) is authorized to issue Senior Charlie Cards to any resident of a town served by GATRA (www.gatra.org) who is age 60 or older.


The Norfolk Council on Aging will be holding a registration event for these cards at the Norfolk Senior Center on August 12th from 1 p.m. to 8 p.m. Applicants will be processed at that time for the GATRA ID Card which will enable them to take advantage of the GATRA Dial-A-Ride service, the GATRA long distance medical transportation services, and get reduced fares on the GATRA buses.


Applicants must bring proof of age on the day of the event-a valid (unexpired) RMV photo ID or passport. At the event, they will fill out a registration form, proof of age will be verified, and a photograph will be taken for the Senior Charlie Card and GATRA photo ID that will subsequently be mailed directly to registrants. A single, two-sided card will be issued with one side serving as the Senior Charlie Card and the other side serving as the GATRA ID. This is the same Charlie Card that is issued by the MBTA and can be loaded with fares and used exactly like the Charlie Cards obtained directly from the MBTA.


This is a special opportunity for Norfolk residents because the normal MBTA eligibility age for a Senior Charlie Card is 65 years of age and it is usually required that applicants travel to the MBTA office in Boston to get one issued.


Norfolk residents are encouraged to contact eligible friends, neighbors, and loved ones about this opportunity. The Norfolk Senior Center is located at 28 Medway Branch Road and is open Monday thru Friday from 9 a. m. to 4 p. m. For further information about this program (transportation for this event can also be arranged for Norfolk residents) and a schedule of all Norfolk Senior Center events, programs, and activities can be obtained by calling 508-528-4430.
- TM, Norfolk Council on Aging
7/15 10:38pm Need to rent a house immediately. Single woman with pets, excellent references. Please call 508-520-3270.
- LS
7/15 10:37pm Wagner 40ft aluminum extension ladder. $75. Contact larryboatcrew@gmail.com
- LD

[Update 9/5 1:38pm: sold - LD]
7/15 10:35pm For sale: Whirlpool refrigerator. Works fine. $80. Email me at larryboatcrew@gmail.com
- LD

[Update 9/5 1:38pm: sold - LD]
7/15 10:31pm The Norfolk Lions Youth Soccer Organization is gearing up for the Fall 2016 Soccer registration. Registration is ONLINE only. To register, go to our website: www.norfolklionssoccer.com


For boys and girls ages 3 through 12th grade


You do NOT have to live in Norfolk to join the fun! For registration questions, please email us at: info@norfolklionssoccer.com


- CD, Norfolk Lions Youth Soccer
7/15 10:22pm Norfolk Democratic Town Committee Organization Meeting


The Norfolk Democratic Town Committee will hold an organization meeting on Thursday, 14-Jul-2016 at 7:00 PM in the Community room of the Norfolk Public Library at 139 Main Street, Norfolk, MA 02056. We will elect officers (Chair, Vice-Chair, Treasurer, and Secretary). All registered Democrats in Norfolk not yet on the committee are eligible to apply to join the committee. Members of the committee are eligible to vote for the officers and are eligible to run for any of the offices.


One or more members of the Democratic State Committee will be present to help with the organization meeting and to talk about the elections this fall.


If you want any additional information, you may call David R. at 1-508-528-7124.
- DR
7/15 10:21pm DMG, there is a really great SACC (School Age Child Care) program at both H.O.D. and Freeman Kennedy. It is for grades K-6. It has a great leadership team and the folks that work with the kids are top notch. We have using the program for about 4 years now. I highly recommend it. Before and after school, is almost always an option, half days are usually running and some of the school vacation weeks have a program running. Unfortunately, there is nothing for a snow day. Hope this can help you!
- BP
7/15 10:18pm Norfolk Lions Announce Scholarship Recipients


The Norfolk Lions are pleased to announce the recipients of its 2016 scholarship awards. Four $1000 scholarships were awarded to high school seniors chosen from among 30 applicants. To be eligible, the student must reside in Norfolk but can attend any public or private high school or be home schooled.


The scholarships are awarded to candidates who demonstrate a commitment to active involvement in community service, as well as academic performance and participation in other extracurricular activities. This year's recipients are:


Jack Manning High School: Roxbury Latin High School Attending: Boston College


Paul Kelley High School: King Philip High School Attending: Emmanuel College


Lydia Lee High School: King Philip High School Attending: Syracuse University


William Linde High School: King Philip High School Attending: Georgetown University


The Norfolk Lions congratulate these recipients on their success and is proud to support the achievements of these deserving students.
- PS, Norfolk Lions
7/15 10:13pm RE: Black Bird with white on wings.


Have been watching for the black bird with white tip wings and I saw a bird in my back yard feeder which matched your description.


Although it looked all black in the sun, it seemed to have a slightly brown shade in the head.


Bird books description matched female lark bunting. Male is completely black with white on wings. Looked like a small blackbird to me.
- MC
7/15 10:03pm Could anyone recommend someone to repair a dishwasher?
- VM
7/15 10:02pm Jane and Paul's Farm will be having a great crop of blueberries in early July. You will be able to buy picked berries or pick your own.
- BP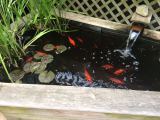 6/18 1:43am My Dad lives in Natick. He has extra fish in his pond from a few seasons of reproduction. Free for anyone in town looking for some fish for their pond.
- EB

[Update 7/15 11:20pm: Anyone looking to contact me can email me at eeshields@gmail.com. - EB]
6/18 1:34am Received a relevant press release -
Red Cross and Norfolk Fire Department to Install Free Smoke Alarms and CO Detectors in Norfolk on Saturday, June 25

The American Red Cross along with the Norfolk Fire Department will be installing free smoke alarms and carbon monoxide detectors in Norfolk on Saturday, June 25. This event is part of the Red Cross's five-year national Home Fire Campaign to reduce fatalities and injuries from home fires by at least 25% by 2019.

Locally, this event is being coordinated with the Norfolk Council on Aging. We will be visiting, by registered appointment only, single family homes built before 1975. The Red Cross will also be canvassing a section of Norfolk on Saturday, May 18, leaving door-hangers inviting residents to call for appointments. Residents can call 508-528-4430 to register for free installation.

Best regards,
Natalie M.
- Wm.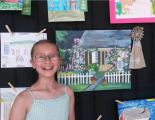 6/18 1:14am Norfolk Community Day Youth Art Show Winners on Exhibit at Norfolk Public Library


Congratulations to all those who entered the 7th annual Youth Art Show! All submitted artwork was displayed at Norfolk Community Day on June 4. In addition, the winning entries are being recognized in an exhibit of their own at the Norfolk Public Library during the months of June and July.


The theme for this year's show was a 'Scene around Norfolk/Your Community'. This art show is unique in that it showcases all levels of interest in art and all manner of creativity. This collection of work was created by young artists and enthusiasts, as well as perhaps one time drawers. It is an exceptional show and we encourage you to stop by the library to view this wonderful exhibit.


All submitted artwork received an Honorable Mention Award, with place awards given in three age groups: grades 1 & 2, grades 3 & 4, and grades 5 & 6. There was also an overall Grand Prize winner. Winners were selected based on artistic creativity and originality. The Grand Prize winner and the 1st place winner of each age group received a Barnes and Noble gift card.


Again, congratulations to all of our young artists!


Grand Prize - Mallory Johnston


1st & 2nd Grade - 1st Julia Luster, 2nd Hayden Houlding, 3rd Shane Chmielewski.


3rd & 4th Grade - 1st Samantha Barletta, 2nd Sarah Joy, 3rd Olivia Lipson


5th & 6th Grade - 1st Sydney Cloutier, 2nd Evelyn Luster, 3rd Molly Tharrett
- PS
6/18 1:09am Check out NCTV's workshop list for July! All workshops are FREE and open to members both new and returning. Join us each Tuesday night from 6:30pm - 8pm right here at our studio at 158 Main Street (right between Linda's Variety and Carol's Place). Visit our site at www.norfolkcable.com/classes to see more info and to sign up.


July 5 - Mobile Device Training


July 12 - Garageband


July 19 - Creating Titles in Photoshop


July 26 - File Management
- KW, NCTV
6/18 1:06am The Garden Club of Norfolk has received a grant to help continue their work restoring the Butterfly Garden at Stony Brook Mass Audubon Wildlife Sanctuary.
- MN
6/18 1:05am Happy Birthday and congratulations on 17 years in serving your community.


Nice, nice job and "labor of love"!
- TH
6/18 1:57pm Hi, I'm looking for "jumbo" cobblestones. These are about 8 inches wide, 12 inches tall and about 2-4 inches thick (all rough guesses). If you are thinking about re-working your landscape and do not want to include any cobblestones you have, I'll be happy to take them out of your way. If they are still buried, I can remove them. Thanks for reading and you can reach me at bp4402@hotmail.com. Attached is a picture of what they might look like.
- BP
6/18 12:57am Those with vision impairments, sight limitations, or a variety of health conditions causing vision loss now have a support group in one of the Norfolk Senior Center's newest programs. This invaluable and informative program provides helpful information and resources for individuals experiencing changes associated with age-related diseases, including macular degeneration, glaucoma, cataracts, or diabetes.


Monthly meetings of the group will provide participants with friendship and support, the opportunity to share information, learn more about their condition, as well as discovering the benefits and services available through the Massachusetts Commission for the Blind, the Perkins School, and other agencies. Additionally, guest speakers (including advocates, specialists, or experts in the field) will present information about developing coping skills, low-vision aids, and related resources with the goal of maintaining a safe home environment and living as independently as possible.


The next meeting of the group will be at the Norfolk Senior Center on Thursday, June 23rd from 10:30 a.m. until noon (lunch will be served). The guest speaker will be Andrea Schein, the Public Education Consultant for the BRIDGE Program at the Massachusetts Commission for the Blind, who will discuss normal changes in the aging eye, causes of vision loss, vision preservation, and related issues.


This program is free and open to all. Norfolk residents are encouraged to bring this special program to the attention of those friends, neighbors, or loved ones who can benefit from the assistance and support this group provides.


The June 23rd meeting requires registration. For more information (transportation can be provided for Norfolk residents) and to sign-up, call the Senior Center at 508-528-4430.


The Norfolk Senior Center is located at 28 Medway Branch Road and is open Monday thru Friday from 9 a.m. to 4 p.m. Interested parties can also receive a full schedule of all Senior Center events and activities by calling the above number.
- TM, Norfolk Council on Aging
6/18 12:56am This is a note of gratitude to the NPD especially Sgt Roake and paramedic Kate for the professional help and genuine care that was shown to me at a time of need. There are heroes in disguise. Thank you!
- GH
6/18 12:53am Looking for part-time child care near Norfolk to care for our 8 year old boy before and after school/camp starting this summer but more importantly for the upcoming school year.


Hoping to start ASAP. You'll be responsible for caring for our 3rd grader before school (7am-8:20), some afternoons (3:30-5:30) and when possible on occasional snow days and half days. It is important to us that you have your own car and an excellent driving record. You should be willing to help with homework and possibly drive him to hockey practice once or twice a week. Our son loves playing sports, so we hope you do too. Please contact us at 508-440-5167
- DMG
6/18 12:51am Looking for yard help A few hours a week if interested please text 5084795049
- CW
6/18 12:49am Baby hosta plants free to good homes. These are solid , medium blue-green, with corrugated leaves and are very hardy. Contact: ambattistone@comcast.net
- AB
6/18 12:49am My son is 14 and enjoys Chess. I cannot find a local chess club in the area. If anyone is interested in starting an informal chess club for teens please reply. I sent the Norfolk Library a request for such a club and waiting for a response. If your son or daughter was a member of the KP Chess Club, like my son, perhaps they would like to continue to play once a week throughout the summer. They could meet at the Library and reserve a quiet room. I do not play but would be willing to stay at the library and monitor the group. If there is a local resident - senior citizen perhaps- who would like to instruct perhaps the group could pitch in and pay them something for their time and good company!
- DP
6/2 1:52pm Happy Birthday, Norfolknet! Norfolknet first appeared 17 years ago today on June 2, 1999.
- Wm.
5/31 6:02pm The Norfolk Community League is excited to host it's 1st ever Fitness Morning! Jump start your day with some of the best fitness instructors from around town. Come alone, bring a friend, or bring your family! Details are listed below.


Schedule for the morning: 8:15am: Arrival and Warm Up
8:30-9:15am: Choose from Zumba with Fern Bederian
-OR-
Total Body Bootcamp with Christa Heinzelman
9:30 ~ 10:15am: Yoga with Ali Allen Please bring your Yoga Mat or towel if you plan on participating in this class
10:15-10:30am: Cool Down


Cost: $5 for NCL members / $7 for non-members. This will cover the entire morning of fitness. Come for 1 class or come for both...the choice is yours!


Ages 12 and up are welcome to join in the fun!


Please register by going to www.norfolkcommunityleauge.org. Same day registration will depend on number of participants registered.
- MD
5/31 6:01pm The Norfolk Community League will host a Community Yard Sale!


When: Saturday, June 11 from 9am to 1pm
Where: Norfolk DPW at 33 Medway Branch
Who: All are welcome to shop or reserve a space and sell goods


There are several ways you can get involved with the Community Yard Sale.


Rent a Table - Rent a table and sell your items! This is a great opportunity to clean out your closets, cupboards, storage units, spare rooms or basement. The cost to reserve a space is $20, and includes an 8ft table, a chair and 10x10 ft space.


Please visit www.norfolkcommunityleague.org for more information and to reserve a space no later than June 8th.


Donate Your Items - Don't want to rent a table but have items to get rid of? You can donate them to the NCL table! All proceeds from the items sold at the NCL table will benefit the Norfolk community. Items can be dropped off at the DPW Garage on Friday, June 10th from 11am-2:30pm or Saturday, June 11th from 8-9:00am. Please no clothing donations. If you have any questions, please email us at fundraising@norfolkcommunityleague.org.


Shop the Sale - And last but not least, don't forget to come and shop the sale on June 11th from 9am-1pm!
- MD
5/31 5:59pm In need of a gas fitter/plumber for small repair to propane system. Suggestions welcome - if your line of work please contact PM for contact information! [You can email ZM at box534@norfolknet.com - Wm.]
- ZM
5/31 5:56pm Looking for a tiler. Any recommendations?
- KJ
5/28 4:13pm Ivy Music Academy is happy to announce that we will participate in the Annual Norfolk Lions Community Day on June 4th, 2016.


Bring your instruments and come to see us!!!


Free piano, voice, clarinet, flute, saxophone, and violin lessons will be offered right on the spot!


Please join us to enjoy our music and sweets...!
- VS, Ivy Music Academy
5/28 4:12pm TNQ Book Release and Poetry Slam Event Is Coming June 16!


Come celebrate the release of the Eighth Edition of TNQ, Norfolk's literary journal, with our first ever Poetry Slam Contest! The event will be held on Thursday, June 16 from 7-9pm in the Community Room at the Norfolk Public Library. Come meet the authors, enjoy some refreshments, and cheer on our literary competitors.


Copies of The Norfolk Quill will be available for purchase with proceeds going to benefit the Norfolk Public Library.
- MB, The Norfolk Quill
5/28 4:07pm There was an interesting article in the Sunday GlobeWest on May 15th about Redefining suburbia. It stated that "by 2020, Massachusetts will be home to more people 60 and older than to those under 20. That means change in places that not long ago were building schools for the baby bommers." The article goes on to detail how some local Council on Aging's are including new programs such as lectures by a Nobel laureate, women's self defense lessons, reflexology, showing of independent and foreign films, improve theater, and even speed dating.


This leaves me wondering if Norfolk's Senior Center programming is being evaluated in order to consider some of these changing demographics. In looking at the "Silver Gazette," it looks like there is fairly traditional programing, but not anything that would be in the category of anything mentioned in the article. I didn???t see an email address anywhere in the June newsletter for the Center, which I thought was a bit odd.


Does anyone have any feedback on attendance at events at the Center? I've seen write ups in the Gazette about activities at many of the area Senior Centers, but can't recall anything from Norfolk. We have a substantial investment in the building. Is it being utilized effectively?
- CR
5/28 3:56pm KPMA Yard Sale! Saturday June 11 9am-12pm in the Wrentham Municipal parking lot, rain or shine.
- MC


5/28 3:55pm Looking for part-time yard work for the summer. Mowing, edging, placing mulch, weeding, general yard care and maintenance. Hourly rate. Hours will vary. Approximately 6-10 hours per week. Some experience preferred and capability with maintaining equipment needed. Must be reliable - hours flexible.
- EM
5/28 3:51pm Please please keep your eyes open for a missing chocolate lab, her name is Reece. She is older and wouldn't be moving very quickly. Last seen in the morning of 5/20/16. If found please contact the Norfolk Police, they have all contact information. She lives on Robin Road in Pheasant Hill neighborhood!! Thank you!!!
- KA
5/28 3:49pm Got this announcement --
Bearly Beginning Preschool, Inc. 55 Madison Street, Wrentham MA 02093, BearlyBeginingPreschool.com 508-384-8415.
Developmental preschool program for 3-6 year olds. Open 7:30-5:30 year round or School year program with extended hours. Summer Camp Program Available Enrollment is ongoing year round.
- Wm.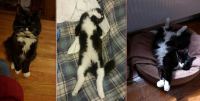 5/28 2:18pm Junior is still lost! He is a very friendly cat with soft black and white fur. He is about a year old and unfortunately he isn't microchipped. Missing since 4/25 near KP Middle School on King Street. Any leads email shanaeatm an@gmail.com or call 774-301-0676. Please hel p bring Junior home, THANK YOU!
- SE


5/28 2:10pm KM: We have a Child Life swingset in our back yard that has seen years of use. We repainted it some years ago and replaced a couple of the accessories, and it's served us well. If you wanted to touch up some areas of the frame and replace the glider accessory www.childlife.com/playsets/accessories, we'd love to know that another family was enjoying it. If you're interested in taking a look at it, and/or picking it up, you can reach us at box532@norfolknet.com.
- VR



5/28 2:08pm The value of an antiquarian or rare book is determined by a variety of factors including its condition, binding, provenance, scarcity, the presence of inscriptions, and whether a first edition or not. The evaluation of documents, including letters and signatures of well-known people, involves still other considerations.


Ken Gloss, book antiquarian and owner of the world-famous Brattle Book Shop in Boston (one of the oldest antiquarian book stores in the country), will be giving a special lecture on rare books that will be followed by book and document appraisals on Tuesday, June 7th (6:30 p.m.) at the Norfolk Senior Center. Known for his appearances on PBS's "Antiques Roadshow," his popular presentations are filled with anecdotes as well as examples of books and ephemera he has acquired over a span of many years.


Mark your calendar to attend this free program as both participants and observers are welcome to attend. Those who bring items are limited to two per person for a free evaluation and appraisal. In addition to old books, documents (e.g., autographed materials, maps, magazines, calendars, posters, pamphlets, broadsides, and other ephemerae) will also be appraised by Mr. Gloss.


Due to the generous support of the Friends of the Norfolk Council on Aging, wine and hors d'oeuvres will be served. The Norfolk Senior Center (508-528-4430) is located at 28 Medway Branch Road and is open Monday thru Friday from 9 a.m. to 4 p.m.
- TM, Norfolk Council on Aging
5/28 2:04pm Norfolk Community Day, Saturday June 4


The Norfolk Lions in conjunction with a number of local organizations are in the final planning stages for the 24rd annual Norfolk Community Day to be held on June 4th at the Holmes Complex on 22 Myrtle Street in Norfolk. Community Day events start at 11:00 AM.


Events at this year's Community Day include a children's art contest, touch a DPW truck, golf ball drop 50/50 raffle and many new and old favorite amusements including the Circus Obstacle Course, Knights & Dragons Bounce and Slide, Soccer Shoot, The Joust and the Bungee Bull Ride.


The black top entertainment will include a number of local groups who have participated for the last 23 years. Also for the first time this year, we will be entertained by Mike Piazza and his Flying High Frisbee Dogs. Mike is the #1 professional K-9 frisbee performer in the world. He and his highly athletic dogs will perform a variety of frisbee and other entertaining tricks. This year's schedule of events is:


On the Main Stage:


The Inspiration Performing Troupe of Norfolk 11:00 AM


Henry the Juggler 11:50 AM


King Philip World Percussion Ensemble-African and Steel Drums 1:00 PM


High Flying Frisbee Dogs 1:45 PM


Kids games & contests (hula hoop, musical chairs & balloon toss) 2:30 PM


Pie eating contest, golf ball drop & silent auction winners 2:50 PM


Kathy Ryan Dance Studio 3:15 PM


On the Dining Area Stage:


Good Tymes Banjo Band 12:00 PM


DJ Peter Conti All Day


Children's amusements All Day


Fire engine, hay wagon and train rides All Day


Foam Fun (play in foam sprayed by NFD) 3:30 PM


Come join the food, games and fun that are all sponsored by various local groups. Many of our local organizations are selling goodies to raise funds and providing literature so we can all find out what's going on around town. It's a great day for everyone to get together and celebrate Norfolk.


Did you know that food pantry supplies are at their lowest during the summer months, especially toward the end of the summer? To help alleviate this problem, the Lions are running a food drive at Community Day. Our goal is to Stuff-A-Truck full of food to be shared between the Norfolk and Franklin food pantries. Some items that are currently needed are jelly, maple syrup, hamburger/tuna helper, mayonnaise, tooth paste and hand soap. Please help us to reach our goal by bringing your donation to Community Day so we can fill that truck!


The Norfolk Lions could not undertake this fun event without the wide-spread assistance of all those who volunteer their funds, materials and time. The Lions would like to thank the Norfolk Fire, Police and Highway Departments and the Norfolk Recreation Department for their ongoing support. We are also pleased to acknowledge our platinum, gold and silver sponsors for this year's Community Day. Platinum: Holmes Transportation, 1776 Financial Services, Carpentry by Tom Antonellis, Dedham Savings Bank, Foxboro Federal Savings Bank, Norfolk Cultural Council; Gold: George T. Cronin & Sons, DiPlacido Development Corporation, Dover Trucking, ECO Structures Inc., Emmanuel Baptist Church, Minuteman Press of West Newton, Norfolk Community League, Rocky's Auto Body, Rodman Ford; Silver: Berkshire Hathaway Page Realty, Carrison Design, Colonial Fence, Dunkin Donuts, Elite Foods, Federated Church of Norfolk, New England Revolution, Norfolk Auto Inc., Peter Conti, Roche Brothers, State Representative Shawn Dooley, Snead Retirement Consulting, St. Jude's Church, Stop & Shop, Taylor Rental of Norfolk and William Reveis Delta Realtors.


The Lions are a non-profit organization known for working to end preventable blindness. Norfolk Lions participate in a vast variety of projects important to our community and proceeds of Community Day are donated back into local charities or to meet community needs. For more information regarding Community Day, you may check out the Norfolk Lions website www.norfolkmalions.org or call Ed M. @ 508-528-9302 or Patti M. @ 508-520-0540.
- PS


5/17 7:54pm Hello everyone,


Ivy Music Academy has the pleasure to announce that our recital, marking the end of the Spring semester, will take place on June 25th in Norfolk Grange Hall, located at 28 Rockwood Road in Norfolk (Route 115).


The first concert will start at 3PM, the second at 5:00PM and the admission is free.


A reception will follow....


Please join us for a Saturday afternoon, filled with music , fun and more...!
- VS, Ivy Music Academy
5/17 7:53pm Hi. We are looking for a used swing set. If anyone is looking to get rid of one please let me know! Thank you!
- KM

5/17 7:52pm Free oak china cabinet! Perfect condition!
- SB
5/17 7:51pm Looking for a high school or college student with a car and clean driving record for babysitting hours in Norfolk. Hours and days can be flexible. If interested email kellyandkym@comcast.net.
- KP
5/17 7:50pm NCTV hosts FREE workshops every Tuesday night from 6:30pm - 8pm! Check out our topics below for June and visit our site at www.norfolkcable.com/classes to see more info and sign up.


June 7 - Public Speaking


June 14 - Web Video Basics


June 21 - Chroma Key and Green Screen


June 28 - Three Point Lighting
- KW, NCTV
5/17 7:49pm The Norfolk Community League is hosting a Community Yard Sale! Rent a table and come help your community, get rid of clutter and earn a little cash!


When: Saturday, June 11 from 9am to 1pm / Where: Norfolk DPW at 33 Medway Branch / Who: All are welcome to shop, reserve a space and sell goods


The cost to reserve a space is $20, and includes an 8ft table, a chair and 10x10 ft space. Don't want to sell your unwanted goods? Donate your items to NCL. We will sell the items and donate the money to local charitable organizations. For more information and to reserve a space, please visit www.norfolkcommunityleague.org.
- MD
5/17 7:44pm Hello Norfolk Birdwatchers! I live at Hillcrest Village and have seen a crow with white wing tips - about a third of each wing is white. I think the crows have a nest nearby and I have seen it several times. My son says I'm delusional (I'm not). Please post if you've seen this bird so I can give him a ``Told you so.''
- NTM
5/17 7:42pm A set of keys were found on Turner Street. If you can identify them, they're yours. Thanks,
- SF
5/17 7:34pm For sale - Set of 24 books , collected works of Charles Dickens, Ralph Waldo Emerson, Nathaniel Hawthorne, Edgar Allan Poe, Victor Hugo and others. Walter J. Black , New York, New York, Publisher October 1926. Excellent condition. 100.00. Mary 508 528-3883
- MP

[Update 5/28 3:53pm: I sold my books - MP]
5/17 7:28pm TK - regarding house cleaning...I have someone coming to my house once a month on Saturdays and they are looking for another local family. If you are interested please respond.
- MKS
5/17 7:27pm S.C. Norfolk outdoor Fall travel soccer registration is now open through Monday, May 23 rd . All children living in Norfolk who will be in grades 3-6 during the 2016-17 school year are eligible to play. Register online by going to www.scnorfolk.com and selecting Online Registration on the left side of the page. At the bottom of the registration instructions, click on ``Click Here to Proceed with Online Registration'' to access the AdminSports site that handles registrations and payments. Registrations completed after May 23, 2016 will be placed on a waitlist and, if accepted, will incur a late fee.


An evaluation is required for all players that intend to play travel soccer at any time in 2016-17 (indoor and/or outdoor) to assess their competitive level and to allow for placement on an appropriate team . This year the evaluations will be held on June 12 th and June 13 th , with players encouraged to attend both dates. If you are not already on the email list for S.C. Norfolk and do not regularly receive S.C. Norfolk communications, contact amyricci@comcast.net for more information on the evaluations.
- AR, S.C. Norfolk
5/17 7:24pm Summer weekend babysitter available...


I am a 19 year old college student who will be home for the summer. I have a babysitting job set for during the week but would also like to pick up a night here and there on weekends. I have been babysitting for the same family for 2 years - 2 kids, ages 9 and 11, so I do have experience. I have a car so I am able to drive anywhere if necessary. Parents - if you're looking for a night where you need a break, I'm for you! You can reach me at hd1009@wildcats.unh.edu.
- HD
5/17 7:21pm Norfolk Lions 50/50 Golf Ball Drop


Weather forecast for Norfolk Community Day 2016: It will be raining golf balls at mid-afternoon!


How would you like a chance to win up to $1000 or $250 and support local charities at the same time? Buy one of the Norfolk Lion's charity golf balls for $10.00. This year up to 250 numbered golf balls will be sold and two prizes will be awarded.


Between 2:30 and 3:00 on Norfolk Community Day, all numbered balls will be placed in a container and dropped 40 feet from the top of the Norfolk Fire Dept ladder truck. The balls will fall onto a 100 foot circle painted on the grass with a pin in the center. The ball closest to the pin wins $1000 and the second closest ball wins $250. The remaining $1250 will be donated to Norfolk charities to be named at a later date.


In the unlikely event of a tie, the winnings will be split. The Norfolk Police Dept will monitor judging. You do not have to be present to win.


With only 250 balls sold, your odds of winning are fantastic, so hurry and get yours. The Norfolk Lions will be selling golf balls at the Norfolk Recycling/Transfer Station on Saturday, May 21 from 8:00 a.m. to 4:00 p.m. and at the Pond Street Complex on Sunday, May 22 from 11:00 a.m. to 1:00 p.m. They will also be on sale at Community Day, if not already sold out.


You must be 18 or older to participate. Norfolk Lions and their families are eligible to enter.


Norfolk Community Day 2016 will take place on Saturday, June 4, 11:00 a.m. to 4:00 p.m., at the Holmes family property, 22 Myrtle St., Norfolk. You can check out the Norfolk Lions website www.norfolkmalions.org for more information about Community Day 2016.
- PS
5/17 7:16pm Are you kidding me? First a pig farm now this?
LAKELAND FARMS TOWN OF NORFOLK NOTICE OF PUBLIC HEARING

Lakeland Farms
TOWN OF NORFOLK NOTICE OF PUBLIC HEARING

Notice is hereby given in accordance with Chapter 40A of the Massachusetts General Laws, and any and all amendments thereto, that a public hearing will be held by the Norfolk Zoning Board of Appeals in room 124 at the Norfolk Town Hall, One Liberty Lane, Norfolk, MA on May 18, 2016, for the following application: Lakeland Farms, LLC, at 7:30 p.m. for a COMPREHENSIVE PERMIT filed pursuant to M.G.L. Chapter 40B and the regulations promulgated thereunder for the construction of a forty (40) unit townhouse community, consisting of a mix of two- and three-bedroom units, within single-family and duplex-style townhouse units. The applicant proposes that 25% of the homes will be affordable. The property is located at 84 Cleveland Street, Assessor's Map 15, Block 54, Lot 43.
- BF
5/17 7:12pm From the Town Clerk's page, 5/5/2015:


Unofficial Results for the May 3 Annual Town Election


| | | |
| --- | --- | --- |
| Selectman | James Lehan | 497 |
| Assessors | Kathleen Mullineaux | 492 |
| Constable | Mark Flaherty | 364 |
| | Daniel Fallon | 273 |
| Board of Health - Write in | Jeff Kane | 14 |
| Housing Authority | Heidi Compagnone | 487 |
| Library Trustee | Kenneth Nelson | 485 |
| Moderator | Jason Talerman | 414 |
| | David Rosenberg | 263 |
| Norfolk School Committee | Thomas Doyle | 485 |
| Planning Board | Walter Byron | 426 |
| | Greg Damiano | 246 |
| | Jennifer West | 381 |
| Recreation | Todd Lindmark | 504 |
| Write in | Liza Carriero | 22 |
- VR
5/17 7:04pm Do you remember sitting in front of the television on a Sunday night watching the most fantastic television shows? This year the King Philip Music Association asks you to Be Our Guest at its annual Spring Pops Concert. This year's show is titled "Be Our Guest- A Disney Extravaganza". The event is Saturday, May 14th in the King Philip HS Field House, at 201 Franklin Street in Wrentham. Doors open at 6:00, and the concert begins at 7:00. The night includes performances, under the direction of Joshua O. Wolloff, by the King Philip High School Chorus, Concert Band and Symphony Band. The King Philip Wind Ensemble will be performing along with the Tritones A Capella group. Ryan Loud will be conducting and performing with the World Percussion Ensemble as they entertain the crowd with some African and Caribbean drumming. Once again the student's will be performing and also running the dinner portion of the night. Dinner will feature delicious dishes such as Lady and the Tramp Spaghetti, The Beast- a Roast Beef Sandwich and Sebastian's Caesar Salad. Tickets are $10 for adults and $5 for students/seniors. Students of the King Philip Middle School will receive free admission with a paid adult. Some of our students will be dressing up as your favorite Disney characters, so come for a fun night of great food, music, entertainment and Be Our Guest!
- JN


5/17 7:03pm HUGE YARDSALE! June 11th from 9-1 at the DPW! The Norfolk Community League (NCL) is pleased to sponsor this community-wide event for its first year. Sellers: A perfect opportunity to clean out your closets, cupboards, storage units, spare room or basement. Rent a table or donate items to the NCL table.


Donations (no clothing) will be accepted the day before from 10-2 at the DPW or between 8 and 9 the day of the event. Come and help your community, get rid of clutter and earn a little cash at the same time! Space is limited - reserve your table today! June 11, 2016, 9:00am - 1:00pm, Norfolk DPW ~ 33 Medway Branch, $20 set up fee (fee includes 10x10 size space, 8 ft table and chair, multi-town advertising). You can: share a table with a friend, be from another town to reserve a table (sorry, no bringing your own), Set-up at 8AM. To reserve a table go to: Norfolkcommunityleague.org Questions? Contact: fundraising@norfolkcommunityleague.org
- JW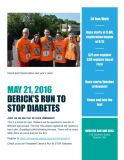 5/17 6:59pm Derick's Run To Stop Diabetes - Please join us on Saturday, May 21st for the second annual Derick's Run To Stop Diabetes. This is a time 5k (3.1 miles) run/walk at Novato's Bar and Grill. There will be ribbons awarded for the different age groups. Following the race there will be a breakfast buffet and lots of great raffles. Registration begins at 8:15 AM with the race starting promptly at 9 AM. To register go to g2racereg.webconnex.com/dericks5k16. The entry fee is $25 if you register before the race or $30 if you register the morning of the race. With the turnout last year we were able to donate $4000 to Joslin Diabetes Center in Boston to conduct research for a cure for Type 1 Diabetes. With your help this year we hope to donate even more money! If you have any questions please email dericksrunfordiabetes@gmail.com
- NA


5/1 9:41pm Looking for a gift for your graduate? Or something for that special teacher? Effervescent Hedgepig offers a variety of earrings, bracelets, and more, all made here in Norfolk. Check us out on Etsy at effervescenthedgepig.etsy.com, or visit us at our website at effervescenthedgepig.com!
- LR, Effervescent Hedgepig


5/1 9:35pm I am wondering if any companies or handymen can help disassemble a used swing set, deliver to my house and set up? Thank you!
- KM
5/1 9:23pm The residents of The Village at River's Edge are holding a huge community yard sale on Saturday, May 21 in the clubhouse parking lot at 1A Winterberry Way, right off Rt. 115. The hours are 8:30 AM to 1:00 PM. The rain date is Sunday, May 22. Items for sale include home decor, linens, furniture, accessories, holiday and seasonal decor, baby equipment, toys, books, CDs, sports equipment, tools and much, much more! There will be something for everyone so don't miss out. Cash only. No early birds please.
- PS


5/1 9:17pm Piano for sale. Steinert upright. Plays nicely, but needs tuning. $100 OBO. Email [...] if interested.
- LD

[Update 5/31 5:58pm: The piano has been sold - LD]
5/1 9:16pm Pet Gear Tri-Fold Pet Ramp [see photo here] Brand new in the box


Retails at Petco for $120


As of 4/27 selling for $78 on Amazon [link] Asking $50.00 - please email dmed26@outlook.com
- BR


5/1 9:15pm Looking for house cleaning in Norfolk??
- TK
5/1 9:14pm Solar Energy Article: I am a resident of Norfolk and have had a solar installation since Aug. of 2015. I recently wrote an article for a national magazine which will be published in July. For a preview of the article and see what is involved, go to:


www.nutsvolts.com/magazine/article/a-solar-energy-story-design-installation-and-performance
- JFO (3)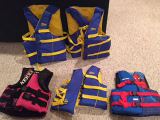 5/1 9:12pm $30 - All 5 Life jackets. 2 adult (over 90 lbs) and 3 children (50-90 lbs) [Contact box533@norfolknet.com - Wm.]
- DJ


5/1 9:09pm Looking to remove a border or wallpaper? Power steamer and accessories including 3 scrapers. $30 [Contact box533@norfolknet.com - Wm.]
- DJ


5/1 9:08pm Can some recommend a landscaper who "sprays" mulch vs. doing manually? I have a large area to cover. Thank you!
- JK
5/1 9:07pm Hello: Can anyone recommend a good and reasonable carpeting/installation place locally? Need wall/wall. Thank you!
- JK
5/1 9:04pm Emmanuel Baptist Church in Norfolk is hosting its first ever 5K to fight human trafficking on May 21st. Many believe human trafficking doesn't happen in our communities, but the sad truth is, it does happen in our own backyards. The tragic events individuals have to endure while being enslaved, is something no person should ever go through. This race is to raise money for the Amirah House located in the Boston area that helps those break free from exploitation. For further information, please visit ebcnorfolk.org/5k. Everyone interested is encouraged to register online prior to race day.
- JO


5/1 9:02pm Hockey Referee Jersey For sale official men's hockey referee jersey. Never worn. $50 Contact: glynnfam4@gmail.com
- KG
5/1 8:56pm Armoire for Sale, $200.00. Respond to ad if interested at Fruitst4@gmail.com


[ pic 1, pic 3, pic 4 - Wm.]
- TC
5/1 8:53pm My name is David Rosenberg and I'm running for Norfolk Town Moderator in order to:


* Enhance civic engagement in Norfolk Town Meetings (and town decision making)


* Make the Town Meeting environment warmer and more welcoming


* Improve communications


* Use the Internet to help people prepare for Town Meetings


* Leverage the knowledge, expertise, and experience of Norfolk residents to make decisions that are better for Norfolk


I've lived in Norfolk for over 37 years. I've been disappointed at the relatively low level of participation in our Town Meetings (around 200 - 250 out of about 6,500 registered voters). A number of people are frustrated that they pay too much in taxes for the services they get. I want to increase citizen participation so that citizens can make the tradeoffs between how much taxes they pay and what services they receive.


Different people bring different approaches, levels of commitment, and skills to the job. From my background in computer programming, I have a natural creative orientation. By virtue of my style, I want to build consensus and be sure every voice is heard and considered. From my training in mediation and negotiation, I use a collaborative problem-solving approach.


I've always had an interest in working with town boards, committees and officials to encourage them to open town decision-making to as much civic participation as possible. After I retired from MIT, I now have the time to pursue that interest and work to town decision-making to as much civic participation as possible.


I've looked at how citizen participation was increased in other jurisdictions, read about practices that had proved effective in other areas, and solicited ideas from Norfolk voters. Many residents shared their ideas with me. I published all the ideas and suggestions that I received on my web site at sites.google.com/site/rosenberg4moderator/home/comments Look at the ideas there and share your ideas about how you want to participate and how we could make it easier for you to participate. Please share your ideas with me by sending E Mail to me at "Rosenberg@ACM.org" with "Norfolk Civic Engagement" in the subject (to help me find those messages among the other E-Mail I get). Or if you'd prefer, you can call me at home at 1-508-528-7124 so that we can discuss how to proceed.


Vote for more civic engagement - elect David Rosenberg Norfolk Town Moderator on May 3rd.
- David Rosenberg, Candidate for Norfolk Town Moderator
5/1 8:52pm Candidates of contested town elections will be featured on Norfolk Cable TV on the Government channel. By April 26, all the videos will be available on YouTube at: youtube.com/norfolkcable click ``playlists `` and look for State and Local
- AB-G
5/1 8:49pm Disabled senior would like the assistance of a retiree or student to provide occassional transportation once or twice a week.


Resides in Norfolk close to downtown, needs rides to downtown Norfolk, Horace Mann Plaza Franklin (Shaw's) as far away as Agway's in Franklin. All within the local area. If interested please call 508-528-1043 to discuss arrangements and compensation.


Thank You,
- MC
5/1 8:47pm I am writing to ask the voters of Norfolk to please consider voting for Dan Fallon for Constable on May 3rd. I have watched both Dan Fallon's and Mark Flaherty's interviews on Norfolk cable for the past two elections now and, cannot understand why would the voters of Norfolk want to vote for a Constable who said "he wanted to go to the academy to learn more about the job." Why should the Town of Norfolk have to pay for Mr. Flaherty to go to school to learn about the constable's position? If he really wants to learn more about what a constable does why hasn't he paid for schooling himself to learn more? One would like to think after 3 years Mr. Flaherty would have it down pat by now.


My opinion, you can see the difference of both candidates. Dan Fallon has the experience and you can see that in his interview. He also has the best experience by far to help the community. I urge the voters of Norfolk to vote for Dan Fallon for Constable on May 3rd. He will not disappoint us.
- DH
5/1 7:56pm Free wood - Spent the weekend chopping up a fallen oak and a large limb off a maple, and now have two piles of wood available for anyone who wants to come by and pick it up. Oak was a dead tree that came down, is fully dry and still solid. Maple is stacked right in the driveway; oak is at the back of the yard. If interested, please contact us at box532@norfolknet.com for the address.
- VR
5/1 7:46pm Hello, I live in Norfolk and I am hoping to sell my bedroom furniture. It includes a twin bed, desk, side table, and a dresser withmirror. It's in great condition. Hoping to sell for $400 or best offer. Please contact me at madisonwhitney7@gmail.com [ pic 1, pic 3, pic 4 - Wm.]
- MW
5/1 7:39pm Hello! We are two local teens from the town and we have organized a 5k Family Fun Run/ Walk supporting Rosie's Place. Rosie's Place is a Women and Children's Homeless Shelter in Boston. For more information please visit: www.simplerace.com/races/1491-neon-race-for-rosie-s-place#!register Thanks, Brie S. and Andrew O
- BS
5/1 7:34pm NCTV hosts FREE workshops every Tuesday night from 6:30pm - 8pm! Check out our topics below for May and visit our site at www.norfolkcable.com/classes to see more info and sign up.


May 3 - Fundamentals of Video Production


May 10 - NO WORKSHOP (Town Meeting)


May 17 - Adobe After Effects Basics Part 1


May 24 - Adobe After Effects Basics Part 2


May 31 - Basic Camera
- KW, NCTV
5/1 7:27pm 7th Annual Norfolk Community Day Youth Art Show - Promoting Our Community through the Arts


For the 7th year the Norfolk Lions are sponsoring a youth art show open to all Norfolk residents in grades 1 through 6. The art work submitted should represent a 'Scene around Norfolk/Your Community'. The Youth Art Show, where all the art work will be displayed, will be held at Norfolk Community Day on June 4, 2016 at the Holmes Complex, 22 Myrtle St., Norfolk. In addition, all art work will become a part of a slide show that will be broadcast on Norfolk Cable TV.


This show is free to all participants, with one entry per person. This year we will also accept art work of other mediums including 3D (i.e.: sculpture, diorama, layered materials, etc.). Entries submitted on paper may be no larger than 11" by 17" and 3D entries may be no larger than 17" by 17" by 12". Each entry must include an entry form taped to the backside of the art. Entry forms have been sent home electronically for all children in the Norfolk public schools. Additional forms are also available in the main lobby of the Norfolk Public Library.


Entries will also be judged by a panel appointed by the Norfolk Lions in three age groups: grades 1 and 2, grades 3 and 4, and grades 5 and 6. Winners will be selected based on artistic creativity, neatness and originality. All entries will receive an award and winners in each age group will be awarded 1st, 2nd and 3rd place and honorable mention ribbons. But that's not all - the 1st place winners in each age group and one Grand Prize winner will also each receive gift certificates! These winning entries will be displayed at the Norfolk Library, for all to see, for two weeks after Community Day.


The contest entry deadline is 5 p.m. on Friday, May 20. Entries may be submitted to the art teachers at the Freeman Kennedy or HOD schools, or mailed or dropped off in person to:


Norfolk Lions, c/o Sally Grant, 40 Grove Street, Norfolk, MA 02056


[Registration form attched here - Wm.]
- PS, Norfolk Lions
5/1 7:20pm Attention women & men golfers: It is time to condition the physical body for peak performance on the golf course. Join Angela Cote, creator of Tee It Up Yoga, a practice specifically designed for golfers. When playing golf, almost every muscle of the body is engaged. Golf is a technical sport as well as a physical sport where conditioning can enhance the game and overall health. This practice will provide instructions for improving flexibility, strength, balance, range of motion, enhanced breathing and concentration. Classes are available for all levels of fitness at your course or The Organic Angel Wellness Shoppe at 114C Pond St. Norfolk. See the website for details: www.teeitupyoga.com. Call Angela at 781-738-1577 or email angela@teeitupyoga.com for class schedule. Private sessions available as well as classes for your foursomes.
- AC, Tee It Up Yoga
5/1 7:18pm In response to MM: I have also seen that dog loose several times on Priscilla. Once it barked at and started approaching me while I was walking my dog (who does not like other dogs). Luckily it got distracted by a car driving by. I feel like there are a lot of loose dogs lately, probably because of the airport field. Recently my brother and his dog were approached and BIT by a dog wandering around on Leland Rd. One person's dog may be friendly, but others are not and will be aggressive if approached. Dogs should always be leashed for everyone's comfort & safety unless you are at an actual dog park.
- DR
4/12 8:12pm Babysitter/Nanny Available for the Summer - I am a dependable, seasoned babysitter/nanny who has years of experience raising a family as well as babysitting. I currently work for two wonderful families helping with children ages 5 to 12 who do not need summer help. Responsibilities include: driving them to/from after school activities, homework help, making them dinner and having fun!! This summer, I am looking for 1, 2 or 3 days per week. Please feel free to email me at: lisa1213@earthlink.net. Thank you.
- LS
4/12 8:10pm Does anyone have a recommendation for someone to re-surface a gunite pool and place new tile at the top?
- JD
4/12 8:08pm Hello, My name is Kristina Landau and I am a Norfolk resident. I would like to offer no obligation consultations to residents. I do not push any product or company. I only give my professional knowledge of the industry and answer any questions they have. I am open to referring them to different companies if they would like a quote. Thank you. 508-613-5768 solarizeyourself@gmail.com
- CG
4/12 8:06pm Looking for some help to clean my basement. Willing to pay students 10-15 hour for Saturday or Sunday work. Please call 508_528-1099. Thanks.
- BBD
4/12 8:05pm BP Try Replays in Walpole. They sell used sports equipment. It's on corner of Rt 27 and 1A
- BBD
4/12 8:01pm Good day! I am A friendly, licensed Electrician for over 11 years. Mac Electric is your residential Electrical Specialist. We are an electrical contracting company providing homeowners the best electric repair service in the South Shore area. We service South Shore, North Shore, Metro West, and everywhere in between with fast same day service. If you are looking for an electrician for your project, remember: big or small, Mac Electric does it all. Call Michael MacDougall 508-718-9266. Thank you!! Havea great day!!!
- MM
4/12 7:59pm We are pleased to announce that we will be offering our downloadable online registration form on www.daretodreamsummer.com [link]. Please click on the registration tab or click on the link on our home page which will direct you to the downloadable forms. Please refer to the form of the grade that your child is currently attending. We will also be sending home registration forms from each school the week following April vacation. Please note that all registrations received after due date will be subject to $25.00 late fee. This is due to our tight schedule in planning, ordering busses, food and field trips etc...


We look look forward to having you back with us in the summer of '16!! Also, please look for our updated video that will be posted on our website shortly!


Officer Steve Plympton
DARE to Dream Summer Day Program
- SP, DARE
4/12 7:58pm I'm a local photography who's booking Mother's Day mini-sessions on April 16th for anyone who is interested. You can either call me at 508-404-7036 or email at Jennifer@jenniferomalleyphotography.com
- JO
4/12 7:56pm Submissions Wanted* for the Eighth Annual Edition of *The Norfolk Quill!


Norfolk's community literary journal is seeking submissions of poetry, fiction, and memoir for its eighth annual edition. Submissions are open to writers of all ages!


Send your submission (3000 words or less) to: ReadMyLit@gmail.com


Please include a short bio which will be printed in the journal if your submission is accepted for publication. Submissions must be received by April 25, 2016.
- MB, Norfolk Quill
4/12 7:55pm Looking for a high school or college student to care for my 11yr and 13yr old this summer. Must have own vehicle and willing to transport and pick-up kids from activities. 2-5days from 9-5pm. Please call 617-593-3087 or email sameader@verizon.net
- SM
4/12 7:49pm SADD Walk of Tears


The annual SADD Walk of Tears in loving memory of Maura Howard, a graduate of King Philip Regional High School and Amy Callaghan of Franklin High School and both victims of drunk driving accidents, will take place Sunday, May 1, 2016 at Franklin High School.


The walk is approximately 3 miles, and there will be refreshments and water available.


Registration begins at 10:30 AM followed by the Ceremony and then the Walk will begin at 11 AM.


The SADD Chapter uses the donations collected to fund scholarships at both King Philip and Franklin High Schools.


This event has raised and distributed thousands of scholarship dollars to worthy SADD members at both high schools. Donations are accepted from anyone, with checks payable to Franklin or King Philip SADD Chapter*.* T-Shirts will be distributed to anyone who raises or donates$20.


Please join the Walk against injuries and deaths caused by destructive decisions!


Any questions, please contact Ms. Erin Nerlino, KP Chapter head at 508.384.1000 or email nerlinoe@kingphilip.org
- TH
4/12 7:42pm Stray dog on my deck; collar but didn't notice any tags. Priscilla ave near Cresson. Barked at us so did not approach.
- MM
4/12 7:40pm To BP: Replays in Walpole Center is at the intersection of 1A & 27. They resell lots of used sporting equipment, as well as new equipment. They have many used baseball gloves, bats, and cleats.
- SC
4/12 7:39pm I'm writing from a local painting company, of which many people have often recommended our services on this site. We are Houlihan's Painting, owned and operated by myself and my husband, Liam Houlihan. We consider ourselves a prestigious painting and home repairs company on that line. Only excepting first-rate and serious people to be painter's laborers, considering extent of experience, but will train. We are looking for first rate workers for a full time schedule.
- GH
4/12 7:37pm To BF: Please feel free to correct me if I'm wrong but I've done some extensive research on the matter and it turns out any piece of land currently occupied by a house, subdivision, town building, retail establishment, industrial building, ball field or parking lot was once a "undeveloped plot of wooded land undisturbed for years" so unless you currently reside in a tree house, you too contribute to "undeveloped plot of wooded land undisturbed for years" being disturbed. Just saying.
- CR
4/12 7:36pm Before anyone jumps on me, I am in no way against kids playing but do you suppose a small ranch which has been permitted 6 or so events throughout the year would create more traffic, noise, trash than let's say a football, baseball, soccer field would on a lovely summer weekend? How about a lawnmower, leaf blower, weed whacker? What about the landscapers who show up at 7:00am? Dog barking all day? Something to ponder, None of these other "venues" need to go through the trouble/ expense of obtaining an entertainment license as this ranch has. Some credit is due to the owner for doing things the right way so the land they own and pay taxes on can be used for their passion. It could be worse, it could turn into what all the other farms have, subdivisions, talk about disturbing the untouched woods. (I am in no way affiliated with the ranch or owners in case anyone was wondering)
- CR
4/12 7:33pm The Norfolk Grange #135 invites all residents of Norfolk, especially the youth, to celebrate Earth Day by participating in Norfolk's 7th Annual Clean and Green Town-wide Cleanup on Sunday, May 1 as we clean the unsightly rubbish and litter along roadways and public places in our community. Once again the Grange has proudly partnered with Stony Brook and is joining in their celebration of Earth Day/Arbor Day that same day. The collection of litter and recyclables collected (in separate bags) during the morning and afternoon of May 1 are to be brought to the Stony Brook Wildlife Sanctuary at 108 North Street for disposal/recycling between Noon and 4 p.m. There we will celebrate our accomplishment with community photos, cute "green" giveaways and lots of earth-friendly information. The Norfolk Grange will also provide Volunteer Recognition Certificates to participants documenting their community service in this civic-minded event. Note, no registration is required; however, we do ask that you visit the "Clean and Green docs" section of the Norfolk Grange's Facebook page at www.facebook.com/norfolkgrange135 for important information regarding participation in this event.


Drop off your litter early so you can enjoy various Earth Day/Arbor Day activities Stony Brook has to offer including timely demonstrations and information sharing, children's nature games and crafts, help plant a tree, and participate in a pruning demonstration. We hope you will join us on this very special day - free to all!


Contact Robin B. of the Norfolk Grange at 508-740-2777 if you have any questions. Thanks!
- RB
4/12 7:32pm In the coming town elections on May 3rd, I urge you to vote for the continuation of Jason Talerman as our very able Town Moderator. As a resident of Norfolk since the 1980s and a present member of its Council on Aging I have witnessed firsthand Mr. Talerman's dedication to this community and in so many crucially important ways. Not only has he served on a variety of town boards and committees over the years, his invaluable day-to-day experience and knowledge as an active land use and municipal attorney representing a variety of towns throughout the Commonwealth enables him to conduct our town meetings with an extraordinary expertise that includes a full commitment to community participation, the meticulous explanation and clarification of town meeting procedures for the benefit of all participants, and an adherence to the highest standards of proficiency possible. We are incredibly fortunate to have him as our Town Moderator. Please support him on May 3rd with your vote.
- TM
4/12 7:31pm Norfolk Lions Community Day is June 4, 2016


Save the date! June may seem like a long way off, but the Norfolk Lions Community Day team is already planning this annual event.


This year's event resurrects the original ``Old Tyme Day'' theme from years past when times were a little slower and more affordable. Community Day 2016 will take place on Saturday, June 4, 2016 from 11:00 until 4:00. Once again the Holmes Family has graciously agreed to host the event at their property at 22 Myrtle Street, Norfolk.


This will be the Lions' 24th year bringing a day of family fun and entertainment. The Lions' goal is to provide a country fair type environment including music, dancing, games, petting animals, hayrides, train rides, pie eating contest, foam for kids to play in, food and historical displays. This is an event for the entire Norfolk Community to come out, celebrate and get to know neighbors.


The Lions welcome your participation and invite any Norfolk business, organization, neighborhood or group to participate in Community Day. Groups and organizations (including corporations) can take part in a number of ways, whether by setting up a booth or tent, sponsoring an activity or entertainment, or simply by becoming a sponsor.


If you would like a booth, we do ask that you provide something in return. For example, if your company wants to have a booth, then you should have something to offer that will add to the fun such as a game or activity, or provide financial support that will be used towards other expenses. You can also sponsor an event or entertainment. We are flexible; just tell us what you have in mind.


Help make Norfolk Community Day 2016 one of the best and join the fun. You may contact the Norfolk Lions Club at norfolkcommunityday@gmail.com or call Ed M. @ 508-528-9302 or Patti M. @ 508-520-0540.
- PS, Norfolk Lions


4/12 7:30pm The Selectmen should be commended for approving a local permit/license for barrel races, horse shows, and related performances during the summer. Norfolk has very little entertainment to offer when compared to almost every other local town. For once, this is something that will draw people here, which is good for the local businesses. Also, it is something today's generation of children will likely end up remembering fondly. If I was a young person again, this would sound like a blast. Realistically, the number of performances and hours will be regulated in a fair manner. I hope to bring the kids to the next public event!
- CS
4/12 7:29pm Has anyone heard anything about the annual 5k at Dunkin Donuts? The website norfolkruns5k.org still shows last year's date. I'm wondering if they are having it this year?
- DR
4/12 7:28pm KPMA Mulch Madness fundraiser!
- MC


4/12 7:25pm [un-posted on request - Wm.]
4/12 7:24pm April School Vacation Camp, for grades K-5! Runs from 4/18/16-4/22/16... additional information is available online. www.luckyduckydaycare.com/#!april-camp-for-grades-k-5/c1w0i email: learn-with-us@luckyduckydaycare.com office: (508) 528-2626
- YR, Lucky Ducky Daycare
4/12 7:22pm If anyone is looking for a cater, look no further. I just posted a spring menu, great for 1st communions/conformations that are coming up. Beck's Bistro Catering is a full service cater but also offer drop off and set up. When you come back to your house, everything will be ready. See becksbistrocatering.com for more details.
- JB, Beck's Bistro Catering
3/28 12:35am BF(2)... It sounds as though you're a cheerleader for the Run and Gun Ranch either without knowing the facts or simply misrepresenting them.


The ranch is a new endeavor and was not in operation prior to its current use about 2 years ago. Prior to that it was an undeveloped plot of wooded land undisturbed for years. Now, all the trees are gone with crowds and noise having replaced them. Homeowners that have lived in the area for years are now subject to that noise including gun shots, loud music and PA systems, dust and traffic that they hadn't signed up for when they bought their homes.


It is not a ``cool annual event'' as you've stated. The Board of Selectmen has given an entertainment license for a number of shooting contests (with rain dates) and barrel racing dates. This in fact, represents many of the Sundays in the summer where neighbors have to endure the noise and associated issues with running these events. Cookouts, family events and simple quiet enjoyment of their properties now suffer.


In fact in order to protect their rights and home values, sound engineers were hired who have reported noise far above the state and federal levels allowed.


If it were an ``annual event'' I don't believe there would be such an issue for the neighbors.


Unfortunately, it's not 200 years ago as you stated. Many people have spent their life savings to own the homes they used to enjoy in summers past. Imagine attempting to sell your house during one of these events? Not a big selling point. To them it isn't the romantic picture you paint in your miss-informed post but one of a nuisance planted in a formerly quiet residential neighborhood.
- BF
3/28 12:34am Looking for teenagers to help with yard work in Norfolk. Call 617-980-9025 or mike@mmahoney.com
- MM
3/28 12:33am For Sale - 2006 Honda Accord SE. Original owner, excellent used condition, 113k miles. Well maintained, asking $6500. please serious inquiries only! Contact shawdoe@verizon.net
- TB
3/28 12:31am The King Philip Music Association is running a new fundraiser this Spring, Mulch Madness! We are selling bags of mulch to the Tri-town community.
- JN, KPMA


3/28 12:29am Attention Norfolk Residents: Please be advised there will be a open ZBA meeting on Wed., March 30, 2016 at 7:30pm in room 214 at the Norfolk Town Hall to vote on a variance for construction of a 180 foot x 80 foot riding arena at Run and Gun Ranch, 123 Seekonk St. A second open meeting has been scheduled for Tues., April 12, 2016 at 7:30pm in room 124 at the Norfolk Town Hall for a Special Permit to construct a 4 foot x 6 foot free standing double sided sign to be placed in front of Run and Gun Ranch. The Board of Selectmen have made a ground-breaking decision to issue and Entertainment License to the ranch to hold Cowboy Mounted Shooting and Barrel Racing competitions. Competitors come as far away as Tennessee to compete. This ranch is on 6 acres and smack dab in the middle of a residential neighborhood. The discharge of Colt 45 Revolvers are part of the Cowboy Mounted Shooting competitions. The only residents aware of this activity are those within the immediate neighborhood. Please attend these upcoming open, public meetings to protect the peace, quiet and safety Norfolk is known for. Do we want our town to be known as the Rodeo Capital of Massachusetts?
- KC
3/28 12:26am Moving Sale at 59 Fruit Street, Norfolk. Sat. April 2nd, 9:00 a.m. -2:00 p.m.


Small and large furniture items, outdoor sporting gear, books, toys, tools...


Everything must go!


Open House on Sunday, April 3rd...
- TC
3/28 12:11am Just saying. If you need house painting call Jake at 774-571-3826. GREAT job, steady hand... it was a pleasure watching him paint.
- JW
3/28 12:06am Received this email --
Does anyone know of a Russell D'Arcangelo living in Norfolk? I am trying to locate him for a college reunion.
- Wm.
3/28 12:01am The Norfolk Board of Health is sponsoring a spring rabies clinic for dogs and cats of residents of Norfolk and surrounding towns. The clinic will be held on Saturday, April 2, 2016 from 9:00 - 11:00 A.M. at the Norfolk DPW Garage-33 Medway Branch Road. The cost is $15.00 (cash only) per animal and will be given by Dr. Shelley Sandler, D.V.M. Previous rabies certificates must be presented in order to qualify for a three-year vaccination. All dogs must be leashed and cats must be confined to a carrier. For more information, please contact the Norfolk Board of Health office at 508-528-7747.
- BF, Norfolk Board of Health
3/27 11:59pm Babysitter/nanny available for the Summer


I am a dependable, seasoned babysitter/nanny who has years of experience raising a family as well as babysitting. I currently work for two wonderful families helping with children ages 5 to 12 who do not need summer help. Responsibilities include: driving them to/from after school activities, homework help, making them dinner and having fun!! This summer, I am looking for 1, 2 or 3 days per week. Please feel free to email me at: lisa1213@earthlink.net. Thank you.
- LS
3/27 11:58pm Norfolk Spring Clean Up Day is Saturday, April 23 from 2 to 4pm!


Join friends and neighbors as we gather to spruce up Norfolk???s town properties including Town Hall, the Library, and the Public Safety building. Groups and children over the age of 7 are welcome. Please bring yard tools such as rakes, broom, leaf blower and gloves. Participants are invited to split and share their own sun-loving perennials for planting in front of the town buildings. The event is sponsored by the NCL in conjunction with the Town of Norfolk DPW-Highway Division.


To sign up or for more information email Deb G. at debragursha@comcast.net or call 617-470-1180. (rain date of April 24)
- DG
3/27 11:57pm The Norfolk Community League (NCL) is sponsoring its annual Candidates' Night on Tuesday, April 26. This event will be held at the Freeman Kennedy School Auditorium starting at 7pm. Candidates for town-wide office will be available to meet the public and participate in a Q&A forum. Refreshments and light snacks will be served. Contact Debra G. at hospitality@norfolkcommunityleague.org for more information.
- DG, NCL
3/27 11:56pm The Organic Angel Wellness Shoppe reopens after a winter slumber on April 2nd. Please see our improved and updated webpage: www.theorganicangel.com. The new site features: Calendar of Events, Teachers Bios, Yoga Class Descriptions, Meditation Class Descriptions, Reiki Class Descriptions, Workshop Descriptions, Private Sessions, and People Helping People - Charity. May our enhanced site be helpful and informative. Visit us soon!
- AC, The Organic Angel
3/27 11:55pm First Parish Medfield Giant INDOOR Yard Sale! Saturday April 9th 9:00Am to 1:00 PM Thank you,
- CF
3/27 11:54pm Hi, does anyone know of a place that sells used sports equipment, specifically baseball gloves. Before investing a lot of money in a new glove, I thought it best to try a used one first. Thanks!
- BP
3/27 11:53pm Local resident looking for side-work. Im 18 years old and work full time doing masonry and construction. I am very skilled and can do many "handy-man" jobs for cheap! Please text 5082982156 and ask! Thank you.
- JB
3/27 11:52pm NCTV hosts FREE workshops every Tuesday night from 6:30pm - 8pm! Check out our topics below for April and visit our site at www.norfolkcable.com/classes to see more info and sign up.


April 5 - Production Planning and Storyboarding


April 12 - Photoshop Basics


April 19 - Audio Editing


April 26 - Creating Slideshows with iMovie
- KW, NCTV
3/27 11:44pm Items for sale


Item 1: Coffee/End table set (three pieces). Slate Top, solid oak construction. $250. Coffee table measures 49"l x 28"w x 19"h End tables measure 28"l x 28"w x 26''h


Item 2: Mission Style Buffet $400 obo: Mission Style Buffet by Broyhill. This is a beautiful piece, Broyhill Oak Buffet, when moving it was dropped and broke corner of original top. Structurally the buffet is sound but corner on original top is broken, I had a custom Oak top built for the buffet; the new top needs to be stained, old top removed and new top attached to the piece. We never used the buffet so other than the top it is essentially new, drawers are felt lined and dove tailed. dimensions: 5'3" x 1'9" x 3'5"


I paid $800 for the Buffet and $200 for the top; will let the whole piece go for $400...Moving again and need to sell it.


Item 3: Freezer $125: White Westinghouse freezer, Chest Type, freezer basket included-nice space saver. 3.5'x2'x3' Great shape, works excellent. $125.


Contact: rpoppenberger@hotmail.com; 719.671.8745
- RP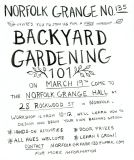 3/27 11:42pm The Norfolk Grange #135 is holding its first Backyard Gardening Workshop, a four-part workshop series, the first taking place on Saturday, March 19 from 10am to 12pm at the Norfolk Grange, 28 Rockwood Road. All workshops are free and open to the public. Please see the attached press release for further details.
- RB

[Repost of 3/6 6:27pm with flyer attached - Wm.]

3/27 2:12pm Want to explore your inner Broadway star, opera diva, or pop idol?


Ivy Music Academy is pleased to announce that along with the regular lessons, we are now providing a Musical Theatre Workshop taught by Ivy Voice/Piano Instructor, Elyssa Lata.


In this workshop, we are doing full scenes from Broadway Musicals - which means acting, singing, and dancing. This will provide students with a safe, encouraging environment to express their creativity, improve their musical skills, and work in a group. Each student is guaranteed at least 2 solos and a duet. At the end of the semester, we will have a fully staged production (with stage makeup and costumes) to showcase the participating students` hard work.


This program is available at 11:15 am and at 2pm on Saturdays for a period of 1 hour.


Since it is a walk-in class you can pay at a visit. The fee for attending one class is $15.


For more information please visit our Facebook page - Ivy Music Academy, where you can see videos from some of our classes. You can also email us at ivymusicacademy@gmail.com to call us at (781)-647-5390.


We hope that you are as excited by this new opportunity as we are!
- VS, Ivy Music Academy
3/27 2:11pm Hello PD - Thank you for climbing up on your soapbox about the litter around town! Adults need to be a good example, and younger ones should know better... especially after all the discussion about taking care of the environment. My neighbors enjoy the wooded areas in our neighborhood, but somehow that doesn't prevent them from dropping trash. Do they really think that no one notices who is doing it? Littering IS a violation of town code! Not to mention just plain rude and inconsiderate. So Dear Neighbors, get with the program and keep it clean!
- MS
3/27 2:10pm Thank you for your civic pride and work, PD! I gather the cigarette butts, and empty packs, into a pile in front of my property for the careless smokers to see, and leave them there for a bit, before I throw them away. It does have an effect.
- MJS
3/9 6:35pm The Norfolk Historical Commission is pleased to announce a scholarship opportunity for college juniors and seniors who are majoring in history related subjects. In order to be eligible, applicants must have been a resident of Norfolk, Massachusetts while attending Norfolk schools for a period of six years. At least two of those years must include attendance in Norfolk Elementary Schools. The remaining four years may include King Philip Middle and High Schools as well as Norfolk Elementary Schools. Applicants must currently be enrolled in an accredited academic institution, having successfully completed two years of a four year program and majoring in historical preservation or a related field of history. Additional information and scholarship applications are available online at virtualnorfolk.org and in the office of the Norfolk Town Clerk.
- GT, Norfolk Historical Commission
3/9 6:33pm Mike Deloia from New England Floors does a great job refinishing hardwood floors. Mike can be reached at 508 478-2345.
- MW
3/9 6:32pm KP World Clinic, free to the public
- JN
3/9 6:31pm Spring is almost here and soon the walkers who don't like to brave the cold will emerge and shake off the rust of winter.


I walk to the train each morning and really like the way it gets me ready for the day.


Here's the thing...trash is piling up along the road sides and just inside the tree line everywhere I look.


I've been known to bring a trash bag with me and pick up what I see along my usual route to the train and around my neighborhood.


I encourage everyone to do the same. It sounds clich, but if everyone picked up there immediate area the difference would be significant.


Don't be like those on the train platform this morning that stepped over a stack of used scratch tickets and empty nip bottles...the same ones who looked at me funny for picking them up.


If you live in town, you pay dearly for the pleasure through your real estate taxes. I, for one, love living in a small town in the suburbs and don't want it to resemble some city street with trash everywhere I look.


Give it some thought...walk down the train platform in the center of town and feel like you're in some big dirty city, then look at the design requirements for buildings in town and notice that we strive to create a cozy small town center.


Help out the community and be a positive example for our children to follow...trash might not be the biggest issue in today's society, but I believe that routinely being exposed to it visually, eats away at your sense of pride in your town and encourages the ``no one else cares, why should I'' attitude.


Stepping off of my soapbox
- PD
3/9 6:30pm Hi Norfolk, Looking for a part-time babysitter for 1 to 2 nights a month as well as availability to meet my kindergartener at her bus on early release days!
- JK
3/9 6:29pm Looking for teenagers to do yard work this spring and summer in Norfolk. Must be 16 and have own transportation. Call Jack at 508-981-0305
- JO
3/9 6:28pm I am requesting recommendations for a carpenter to add hand railings, stabilize current hand railings. Thank you.
- TRG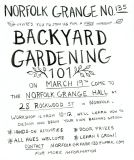 3/9 6:27pm The Norfolk Grange #135 is holding its first Backyard Gardening Workshop, a four-part workshop series, the first taking place on Saturday, March 19 from 10am to 12pm at the Norfolk Grange, 28 Rockwood Road. All workshops are free and open to the public. Please see the attached press release for further details.
- RB

[Update 3/27 11:42pm: attached flyer - Wm.]

3/9 6:24pm Camp Lucky Ducky Summer Program, for grades (K-5) will run from July 11- September 2, 2016. We offer full-day childcare M-F (7am-5:30pm) Additional information is available on our website: www.luckyduckydaycare.com/#!summer-camp/c36h The registration deadline is May 1st. E-MAIL: learn-with-us@luckyduckydaycare.com Office: (508)528-2626
- YR, Lucky Ducky Daycare
3/9 6:21pm NCTV hosts FREE workshops every Tuesday night at 6:30pm! Check out our topics below for the rest of March and visit our site at www.norfolkcable.com/classes to see more info and sign up.
| | |
| --- | --- |
| March 8, 2016 | Advanced Editing: Adobe Premiere Pro |
| March 15, 2016 | Studio Production pt. 1 |
| March 22, 2016 | Studio Production pt. 2 |
| March 29, 2016 | DSLR Basics (Photography and Video) |
- KW, NCTV
3/9 6:20pm ProvidenceBaptist Church is now broadcasting video sermons on NCTV. You can check out the latestsermons on the public channel (Verizon channel 41 or Comcast channel 8) onSundays at 9:30 a.m., Tuesdays at 5:00 p.m,, Fridays at 3:30 p.m,, and Saturdays at7:30 p.m. If you would like to join us for worship, we meet every Sunday morning at 10 a.m. at The Norfolk Grange, 28 Rockwood Rd (Route 115) in Norfolk. We hope to see you there!
- TR
3/9 6:19pm I am currently in great need of some gently used First Communion dresses and suits for my girl scout Gold Award project. If anyone has either, or any accessories (veils, shoes), I have collection spots both at St. Jude's in Norfolk and St. Edward's in Medfield. The dresses and suits will be donated to St. Angela-Merici Parish in Mattapan for their First Communion in May. If you have any questions, email me at maggie.pickard@gmail.com
- MP
3/9 6:17pm I only receive the Globe on Sundays and have not received one since Dec. 27th 2015.
- RD
2/27 3:13pm The Un-Common Theatre Company is currently accepting applications for two $500 college scholarships.


The first $500 scholarship will be awarded to a Mansfield High School 2016 graduate. This scholarship is offered each year in appreciation for the Town of Mansfield's support of The Un-Common Theatre Co in allowing use of their school facilities.


The second $500 scholarship will be awarded to an Un-Common Theatre Company Alumni who will be graduating from high school in 2016. In order to qualify, the alumni must have participated in any aspect of an Un-Common Theatre Company production including acting, directing or technical assistance.


The applicants for the 2016 scholarships must meet the following requirements: involvement in music or theatre 3 out of 4 years during their high school years, an interest in pursuing music or theatre in the future, and continuation of education at an accredited 2 or 4 year institution. The added requirement of past participation with Un-Common Theatre Company applies to the Alumni Scholarship.


Applications are available at www.uncommontheatre.org - click on NEWS. The Mansfield High School Scholarship application is also available at the MHS guidance office. For additional information, please email uncommontheatre@verizon.net. In order to be considered, all applications must be returned by email or postmarked by April 15th. This year the Un-Common Theatre Company is celebrating our 36th year of teaching kids life skills through the professional theatre experience. Un-Common provides aspiring young actors, singers, musicians, and technicians, an opportunity to work under the guidance of theater professionals and perform in professional theater houses. We seek to develop children's confidence, self-esteem, teamwork and effective life skills in an environment in which creativity and appropriate risk-taking are encouraged.
- ND, Un-Common Theatre Company
2/27 3:11pm The Friends of the Norfolk Public Library Book and Bake Sale Saturday, April 2 3 from 9am-3pm, Norfolk DPW Garage 33 Medway Branch Road


Over 30,000 books in good to excellent condition will be offered with most priced at $.50 to $2.00. Friends Only Sale Friday, 4/22 from 6-9pm. A current 2016 membership is required or may be purchased at the door beginning at 5 pm. Membership and information is available at the Library or through The Friends link on the Library's website. The Saturday sale is open to all. For more information visit our website at www.norfolkbooksale.com. It's worth the trip to Norfolk; the small town with the very BIG book sale!
- BB
2/27 3:08pm
- MC
2/27 3:07pm Is there anyone in the town of Norfolk getting a home delivery of the globe? I have not received 1 paper since the change over to this incompetent bunch.
- RC
2/27 3:06pm I need recommendations for someone to refinish a hardwood floor that is in my home. Thanks.
- AP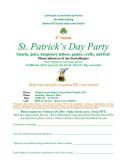 2/27 3:03pm Girl Scout Troop 74741 will be hosting their 2nd Annual St. Patrick's Day Party at the Walpole Scout House.
- NG
2/27 2:57pm Hop On Over to Norfolk's Easter Bunny Breakfast


Norfolk's Annual Easter Bunny Breakfast will take place on Saturday, March 19, 2016 from 9 to 10:30am at Freeman-Kennedy Cafetorium at 70 Boardman Street. The event is perfect for children ages 0 to 10. Join fellow friends and neighbors for Stacy Lake Small Singers and Shakers, games, and of course a visit from the Easter Bunny.


Tickets can be purchased through Member Planet at https://www.memberplanet.com/events/norfolkcommunityleague/easterbunnybreakfast


Child member, $10


Child non-member, $12


Adult non-member, $1


Adult members and children under 12 months are FREE


No tickets will be sold at the door, and ticket sales will close out at 200 people or the day before the event.


For more information or to purchase tickets, please visit NorfolkCommunityLeague.org.


Photo of boys: Ben Smith (age 6) Easter Bunny and Nathan Smith (age 3). Other photos: Participants at last year's Easter Bunny Breakfast have fun singing and dancing.
- CT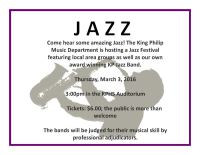 2/27 2:53pm
- JN


2/27 2:52pm The Norfolk Quill Free Writer's Workshop is scheduled to begin soon!


The Workshop will meet Tuesdays, March 15 - April 19, 6:00pm-7:30pm in the Norfolk Public Library Schoolhouse Room. Our workshops are open to seasoned writers, novices, and everyone in-between. Space is limited so don't wait to register!


To register, contact Margo Ball at readmylit@gmail.com
- MB
2/27 2:51pm Looking for some recommendations on Piano Teachers in the Norfolk area. Thanks again,
- PS
2/27 2:50pm PN - I have nothing but things to say about J.Hockman for septic services.
- MG
2/27 2:48pm Wow... I did not know we (Norfolk) had such a cool annual event as Barrel Racing and Cowboy Riding/Rodeo gitty-up fun! I definitely like this and yes, even if it were in my own back yard. Such a neat, once per year function... Well ... I'm sure to check it out. Thank you Norfolk planners, in advance, should you continue to bless this rare opportunity so I and so many others might get to see and be part of this. I just wish my son were a young boy still; he would surely love this.


Please residents close by to this remarkable show... Remember to ``Live and Let Live''. It's just one day of lots of good cheer and childhood dreams of the good-ol' west come alive; even for me a 50 something long time resident so do check this out, you might actually like it and, imagine how a child's creative mind will expand and elate over this and of the story's they will have to share, even years from now as ``grown-ups' just like us. And so, to all I say ah Yippie Ki-Yay and why not ; ) Let's keep this event as yet another way to show how diverse and unique a community we are. But for now, I'll settle for some newly inspired dreams of horses and barrels ... ropes, dust, hooting and ah-hollering just like 200 years ago ...


Amazing indeed! Thank You!
- BF (2)
2/27 2:47pm Looking for a recommendation for someone to plaster a small bathroom ceiling. 508-641-2906
- TK

2/27 2:45pm Norfolk Lions ChiliFest-HoeDown


What better way to beat the winter doldrums and warm the spirits than with some chili and square dancing? The Norfolk Lions Club is pleased to announce its first ever ChiliFest-HoeDown to be held on Saturday, March 5, 2016 from 7:00 to 11:00 PM. This event will take place at the newly renovated Norfolk Grange located at 28 Rockwood Road in Norfolk.


Seven great area restaurants will compete for bragging rights to Best Chili of 2016. Last year's winner was Norfolk's own Horse N' Carriage!


Live music will feature The Zeigler Brothers with Andy Grover on fiddle and caller Rich Sbardella for contra & line dancing. There will also be a cash bar, silent auction items, 50/50 raffles and more!


Seating is limited, so advanced tickets are recommended. Tickets are $25 per adult and are on sale at Norfolk Auto (38 Main Street, Norfolk) or by calling Danielle Rochefort at 508-954-7690.


All proceeds from this event will benefit Norfolk Lions charities. So put on your best cowboy/cowgirl gear and come on out for a FUN night!
- PS, Norfolk Lions
2/27 2:44pm I am facilitating a new networking group for 50+ in Hopkinton. This program is being sponsored by a grant, via Mass Council on Aging and runs the 2nd and 4th Thursday's of the month at the Hopkinton Sr Center from 9am-12pm, the cost is $5. Residents of Mass 50+ years or older are eligible to attend.
- DZ
2/27 2:40pm Got a note from a nearby nanny that may be of interest --
Hi, My name is Francine. I have been a nanny for just about 20 years and am currently seeking a long term full time position. I have experience with children of all ages and would love to stay in the area!

I have been employed by five families over those twenty years, two of them being long term, five years each and could provide excellent references upon request as I have stayed in very close contact with all of my former employers and their children! If you think you may be interested I would love to hear from you! Thank you for your time and have a great day! sfrancine222@yahoo.com
- FS
2/27 2:39pm Recommend a great plumber Scott Andrews and you can reach him at 1 (508) 494-7305
- EMG
2/13 8:19pm The Norfolk Lions Club will be awarding four $1000 college scholarships to high school seniors who are residents of Norfolk. The students may attend public or private schools or be home schooled.


The scholarships will be awarded to candidates who have been actively involved in community service activities, as well as academic performance and other extracurricular activities.


Scholarship applications can be obtained by downloading the form from www.norfolklionsscholarship.com. They also can be obtained from the guidance office at King Philp Regional High School.


Completed applications with supporting documents must be emailed to the Norfolk Lions Scholarship Selection Committee at norfolklionssc@gmail.com. Submission due date is March 31, 2016.


Any questions can be emailed to the scholarship committee at norfolklionssc@gmail.com.
- JG
2/13 8:16pm Garden Club of Norfolk March meeting
- MN


2/13 8:14pm In the near future, I will be replacing my septic system and looking for any recommendations on companies that other folks in town have used. Any information would be appreciated. Thank you in advance.
- PN
2/13 8:12pm NCL Community Assistance Grants


The Norfolk Community League is currently accepting applications for Community Assistance Grants. Community groups, clubs, services, schools and other organizations in the Town of Norfolk seeking monetary donations are encouraged to apply. Funds will reach awarded organizations in April 2016.


Visit www.NorfolkCommunityLeague.org to access the request form.


The application deadline is March 15, 2016.


The Norfolk Community League is a non-profit organization dedicated to enhancing quality-of-life for Norfolk residents and strengthening community spirit by organizing social, family-based, fundraising, and charitable activities. Membership is a key component to making this happen. NCL Members enjoy access to groups and clubs as a way to meet people in town and make new friends. Membership dues help us plan events that are fun for members and the community. They are also important for our fundraising efforts that raise money we distribute to organizations like Norfolk Public and King Philip Schools, and the Norfolk Fire Department.


To learn more about NCL or to become a member, go to www.NorfolkCommunityLeague.org.


Email Melissa Dugas, NCL president, at president@norfolkcommunityleague.org with any questions.
- CT
2/13 8:10pm Attention Norfolk Residents - Do Norfolk Residents want to allow Entertainment Shooting and Rodeo-Like Events in a Residential Neighborhood?


Please attent the Board of Selectmen's meeting on Tuesday, February 16th at 7pm at the Norfolk Town Hall.
- KK


2/13 8:04pm The Norfolk Community League will open its spring 2016 Disbursement process on February 1st. Applications for monetary assistance are currently being accepted. Community groups, clubs, services, schools and other organizations in the Town of Norfolk are encouraged to apply. Funds will reach awarded organizations in April 2016.


Visit www.NorfolkCommunityLeague.org to access the request form.


The application deadline is March 15, 2016.


The Norfolk Community League is a non-profit organization dedicated to enhancing quality-of-life for Norfolk residents and strengthening community spirit by organizing social, family-based, fundraising, and charitable activities. Membership is a key component to making this happen. NCL Members enjoy access to groups and clubs as a way to meet people in town and make new friends. Membership dues help us plan events that are fun for members and the community. They are also important for our fundraising efforts that raise money we distribute to organizations like Norfolk Public and King Philip Schools, and the Norfolk Fire Deptartment.


To learn more about NCL or to become a member, go to . Email Melissa Dugas, NCL president, at president@norfolkcommunityleague.org with any questions.
- MK
2/13 8:02pm Great deals on popular brand name teen girl clothing! Pink, Abercrombie, Hollister, AEO and more! Sizes X-Small to Large, tops, jeans, shorts, accessories! Please contact me through Norfolknet if interested. [Use box531@norfolknet.com - Wm.]
- CP
2/13 7:53pm Need recommendation(s) for tree removal from roof. Thanks.
- NR
2/13 7:52pm Hi KB, my name is Edilaine. I have opening on my schedule, if you still needing a house cleaner please call me 774.291.1887, or email edilaine_lopes@hotmail.com. I have been cleaning houses for 8 years, also have Norfolk residents that can give you references about me. Thanks
- EL

[Update 2/14 11:20am: fixed typo in email address - Wm.]
2/13 7:51pm In search of a plumber. Any recommendations would be appreciated! Thank you.
- MMB
2/13 7:49pm Looking for a Spanish tutor to assist with Spanish III (high school level).
- JH
2/13 7:46pm Hello, I have worked in Norfolk for the past three years serving the community as a Barber cutting men's hair. During this time I made some solid bonds with the people of Norfolk both young and old. As a Barber my 'clients' I consider more as friends and for that reason I would like to continue our friendship. As life goes along change happens and people you are used to connecting with regularly move around, and such is the case with me. This tall fella has moved to Gus n Donnas Barbershop in Norwood 877 Washington Street. My phone # is (617)861-5769 feel free to call and reconnect.


Thanks,


Sean Somers, Master Barber
- SS
2/13 12:40am SC Norfolk Outdoor Spring Soccer Registration is open until Wednesday, February 10, 2016.


Registrations completed after February 10, 2016 will be placed on a waitlist and, if accepted, will incur a $30 late fee. Registrations will only be accepted if all outstanding fees to the Club have been paid. Every NEW player will be required to purchase a `new' SC Norfolk Uniform during registration. If you have purchased a uniform since the fall 2012 season then you do NOT need to purchase a new uniform, if it still fits your child.


Register online by going to our website scnorfolk.com and selecting the "Online Registration" link from the "Quick Links" menu on the left side of the page. This link will take you to the scnorfolk.com registration page where registration instructions are provided, as well as a link to the AdminSports site that handles registrations and payments. This is the only method for registration. Online payments may be made using a credit or debit card. ***Please note that we do not accept payment by check***


The cost for Spring registration is $125.00. The purchase of a uniform is also required, unless you already have a "current" uniform. Older uniform versions are not acceptable. If you volunteer to be a "Head Coach", you already have, or receive your `F' coaching license during the current season, and you are assigned the "Head Coach" role for your child's team for the entire season, your child's program fee will be refunded at the end of the season (only one program fee per family will be refunded for each Head Coach).


Eligibility is open to all children living in Norfolk (or with a parent living in Norfolk) who are currently in grades three through six. The requirement to be at least in grade three is a rule implemented by Boston Area Youth Soccer League (BAYS), which is the league in which we play. "The Boston Area Youth Soccer League (BAYS) prohibits U8 and younger players to play on a BAYS team unless they are in the 3rd Grade. This Policy was effective starting with the Fall 2012 season. U8 players in the third grade will need a waiver to play."


Team rosters for the Outdoor Spring 2016 season will be e-mailed out prior to the start of the season. The weekly games are played on Saturdays and will run from April 9 through June 11 (10 games). There will be 2 practices per week.


As this is travel soccer and is considered competitive play, attendance at all practices and games is expected. Rosters are formulated and teams are competitively placed with the expectation that those players that are on the roster will be at the games and practices. Especially in the 6v6 games for U10 and under players, a single player can have a significant influence on where a team is placed to achieve an appropriate level of competition.


Game schedules are set by BAYS. Currently, this is the current Saturday game schedule, but this is subject to change:


Girls U9 and U12 10:30 AM


Girls U10 and U11 11:45 AM


Boys U10 and U11 1:00 PM


Boys U9 and U12 2:30 PM


Practices are determined by each coach. The practice slots at the Pond Street Fields available to SC Norfolk, as provided by Norfolk Recreation, are currently:


Monday: 4:00 - 5:30 or 5:30 - 7:00


Wednesday: 4:00 - 5:30 or 5:30 - 7:00


Thursday: 4:00 - 5:30 or 5:30 - 7:00


For more information on SC Norfolk Travel Soccer, please check our website at www.scnorfolk.com, or contact any member of the SC Norfolk Board of Directors. Contact information for Board of Directors members is available on the "About S.C. Norfolk" page on the website.


Thank you,


S.C. Norfolk Soccer Board of Directors
- CM
1/28 12:15am Norfolk Lions Youth Soccer registration --
- CD
1/28 12:12am Walkers Wanted for the Norfolk, Walpole and Medfield areas!


Local pet care business based in Norfolk is busy, busy, busy! We've had some fabulous new people join our team in the last few months, but we could use more! Especially right in Norfolk and nearby Medfield and Walpole. Looking for a change in your current lifestyle or work situation? Come on board!


We are always interested in finding caring, qualified dog walkers and pet sitters to add to our team so if you or someone you know is interested in joining our team, please send them our way.


Must be available each day, Mon-Fri 11 am - 2 pm. To apply, please email cover letter and resume to us at general0308@outlook.com
- AW
1/28 12:07am Hi, I'm selling a Bowflex Revolution. Has not been used in 3 years. I'm asking $1,000 for it. You will need to pick it up and need either a pickup truck or trailer and a friend or 2. Looks like this one, [image link] but dustier. If interested to see it, please email me at bp4402@hotmail.com and put "bowflex" in the subject line.
- BP
1/28 12:06am Walk With Me! Dog walking & more!


Experienced pet professional in Norfolk will provide your pet with companionship or a potty break while you are away. I can also provide an array of other pet services for you from nail clipping or grinding to a bath and trim.


Please call for a free in home evaluation! Bonded & insured 774~571~9082
- VG
1/28 12:03am The Norfolk Community Preservation Committee is hosting a public hearing on Wednesday, February 3, 2016 at 7:30 PM at Town Hall in order to receive public input on Norfolk's draft updated Open Space and Recreation Plan (OSRP). The plan includes among its primary elements a statement of goals and objectives, an environmental inventory and analysis, an inventory of existing and potential conservation and recreation lands and an action plan to implement the goals and objectives.


Completing an OSRP that gains approval from the Massachusetts Division of Conservation Services (DCS) provides two primary benefits:


(1) It provides a document to guide future Town decisions pertaining to open space and recreation, and


(2) It makes the Town eligible for grants that can be used to purchase open space and develop recreation facilities.


The last DCS-approved OSRP for Norfolk was prepared in 1996. That plan resulted in a state grant that helped purchase the Lind Farm Conservation Land.


Public participation is a key component of preparing a plan. Town boards and committees will also have an opportunity for input, but the forum is an opportunity for all residents to comment on any aspect of the draft plan as well as to present their ideas about future efforts to meet open space and recreation needs in Norfolk.
- CA, Norfolk CPC
1/27 11:42pm LS - We don't specifically know Asus tablets but we're happy to help with technology questions! If you want to pick a time to come by, we'd be happy to take a look and see if we can help you get up and running. All of our contact info is on our website at www.norfolkcable.com/contact.
- KW, NTCV
1/27 11:22pm Looking for someone to plow during large storms. Please call Eric at 860-965-7820.
- EZ
1/27 11:21pm Seasoned Fire Wood For sale!!! $400 a cord delivered. Smaller loads also available. Please call or email 828-318-3581; jbeckerhoffman@gmail.com
- JH
1/27 11:18pm I have some questions about the proposed debt exclusion of a new public safety building. After reading the vote announcement I am concerned about the substantial tax increase we will all face.


How many debt exclusions are we currently paying for?


When do the current debt exclusions end?


How are we going to pay for maintenance on a new building?


Obviously there was not much effort put into maintaining the current facility. I am sure there are plenty of homes in the town that were built on or before 1966 that are in perfectly good condition.
- MG
1/27 11:15pm Standing room only. Also the State D.E.P. ran out of fact packets for Kingsbury Pond (Miller St) area residents as they find out again that Franklin is knowingly, documented as drawing down pond level to lethan lows with operation of well #4 Miller St. Residents have been ignored and snubbed in the name of cheap drinking water there and battling quietly since 1964. Picture: packed room 1 day after Obama said "be active, be vocal" duing final State of the Union speach.
- MN
1/27 11:09pm Blood Drive Scheduled in Norfolk


A Red Cross Blood Drive will be held at the Federated Church of Norfolk on Saturday, February 13, 2016 from 9:00 am to 2:00 pm. The church is located at 1 Union Street, in the center of Norfolk, across from the Town Common. Ample parking is located behind the church. To make an appointment or to receive further information, please call 1-800-RED-CROSS.
- LD
1/20 6:01pm Dear owner, your remote controller is not safe. I am mad at you and have been so since the yard became cold for a consitant and protracted time: roughly since Christmas. I also am suspecting that you are actively ignoring my irritated mood with a new tactic of: looking mostly at your screens, both lap held and the big one on the wall.


My recent campaign of waiting till u leave the room and then shi**ing in the corner because that infuriates you and I laugh inside because you get so animated and it reminds me of fetch and chasing tails, has failed to produce an admission by you that I am unhappy.


Consider today's mauling of your magical "screen-turning-on" device as a WARNING bcause I have tasted it and carried it around and I'm now pretty confident I could eat its brain out if I don't get scared when the batteries roll out like last time.


If you want to make me happy: turn up the thermostat on the outside yard, because it looks warm enough from inside, but you trick me every day and boot me out when I hesitate at the chilly doorway.


- Your former friend Sparky.
- MN
1/20 5:59pm "I'll Do That" - Handyman Services. General home maintenance and repair services provided with tender loving care. Carpentry, flooring, painting/papering, custom closet/storage units, faucet/toilet and window/door repairs. I'll handle your "To Do" List. In Norfolk, call/text Mark Walsh at 617-899-5429
- MW
1/20 5:58pm The Norfolk Cultural Council will be sponsoring a Juried Art Competition (``Norfolk Open Invitational'') to be held at the Norfolk Public Library, 139 Main Street, Norfolk, MA 02056. The exhibition will run from March 28th to April 30th 2016; a reception with the awards, art, music and refreshments will be held on April 9th from 5-7PM in the Community Hall of the Library. The competition is open to all artists; cash awards will be presented for the top ten pieces of art. A non-refundable entry fee of ($20 for one entry, $30 for a maximum of two entries) made payable to the Norfolk Cultural Council is required to be considered for the juried competition. Previous artwork from our 2014 juried competition cannot be resubmitted. Applications may be sent and accepted with the payment (check or money order) from February 1st through and including February 29th. Artists will be notified of their accepted artwork for the juried competition by March 19th via email or phone. Further information and an application can be requested by visiting the council web site at www.virtualnorfolk.org and go to Boards & Committees.
- RT
1/20 5:56pm Does anyone know of an individual/company who can get me up and running on my new Asus tablet? I haven't found a tutorial on line that makes sense to me. Thanks.
- LS
1/20 5:54pm Hi, if you need a house cleaner for this new year call me for a quote, I have been cleaning for families in Norfolk for a long time. Call or text 7742911887. Thanks
- EL

[This message arrived immediately after the one below; coincidence? - Wm.]
1/20 5:53pm Looking for a bi-weekly house cleaner. Thank you.
- KB
1/20 5:51pm LH... really!
- DL
1/20 5:47pm Hi Looking for small 1 or 2 bedroom house / or apartment. I am hardworking responsible adult willing to perform any type of repairs for trade in rent or just pay rent. Not looking for anything fancy have 1 dog and cat. Have 2 teenage daughters that stay with me on weekends that have ties to Norfolk. I own small business in Franklin. Desparatley seeking any type of housing in this area. Please call, text or email 508-944-1375 mhp2513@gmail.com
- MP
1/20 5:46pm Hello Norfolk,


Norfolk Pest & Wildlife is a new local business serving the town of Norfolk and surrounding areas. We are committed to offering a full spectrum of pest and wildlife services for your home or business. Fair prices, quality service, and state of the art equipment and techniques ensure you get the results you want in a timely manner. We are fully licensed and insured and ready to serve at your convenience. Please give me a call or send me an e-mail to schedule a free inspection. Mention Norfolknet and get 10% of your initial service Norfolkpw@gmail.com. 508-596-5352
- Phil Howell, owner, Norfolk Pest & Wildlife
1/20 5:43pm Performance at Onset School of Music Wakefield, MA After School Guitar lessons


I am a senior at King Philip High School and self-taught guitar player. Once I had taught myself guitar for a year to learn the basics I took lessons in order to take my playing to the next level. I know how costly guitar lessons can be, especially when you just want to start playing. I am now giving lessons to those who show an interest in learning how to play guitar. It is a great way to start learning guitar in the comfort of your own home. I suggest owning your own guitar but if needed I can provide a quality guitar to get started.


Guitar lessons for beginners - Private guitar lesson in your own home 45 Minute lesson $35 Great way to start learning guitar! Todd B. 508-930-4142 toddbushway@gmail.com
- TB
1/20 5:42pm Hello Norfolknet,


We are Cilla's Coffeehouse located at 5 Liberty Lane. We opened in June, and are looking to spread the word about our business! We offer specialty drinks such as; cappuccinos, latte's, numerous flavored coffees, loose leaf teas, raspberry lime ricky's, shirley temples, frappuccinos, and our number one seller 'cold brewed coffee. We also have signature pastries, breakfast burritos, breakfast sandwiches made with 'real eggs and bacon" topped off with freshly baked croissants and bagels. Our sandwich meats come from Dietz and Watson. We offer two Hale and Hardy soups a day. We are currently working on expanding our salad menu.


Cilla's also caters and hosts private events. If you are looking to have a venue outside of your home, we have the perfect setting to do so.


Cilla's has a full liquor license. We are slowly looking to expand our hours into the evening with a full bar menu. We will let customers know when this will happen with signage and through social media.


With the weather getting colder, Cilla's is a great meeting spot! We have a cozy fireplace, we feature a different local artist each month and have a friendly and great staff to assist you!!


We want to get the word out to local businesses and residents that we are here. We have daily specials. If you are interested in receiving our daily specials via email, please send us a quick email at cillascoffeehouse@gmail.com and we will add you to our list.


We look forward to serving you and hope that everyone will help us get the word out!


Thank you,
- MaryEllen Blue (Cillas Owner)
1/5/2015 9:29pm Wanted Apartment, Immediate occupancy. Need a 2 BR apartment which will allow our dog and cats. Please call or text Sue at 508 507 1811
- DG
1/5/2015 9:20pm The Un-Common Theatre Company is thrilled to announce auditions for the East Coast Premiere of "School of Rock" on Sunday, January 10th, 2016, from 11:00am to 2:00pm. The production will feature a cast of 6th through 12th graders and will be performed April 8-10, 2016. This production will be lead by the creative team of Director Maggie Dowd (Brighton, MA) and Music Director Danielle Clougher (Canton, MA).


"School of Rock" is a brand new, high-energy musical with an unforgettable rock score from Tony Award-winning composer Andrew Lloyd Webber. Based on the famous Paramount film written by Mike White, which starred Jack Black, the musical follows Dewey Finn, a failed, wannabe rock star who decides to earn a few extra bucks by posing as a substitute teacher at a prestigious prep school. Completely disinterested in academic work, Dewey decides to create his own curriculum, turning his class into a guitar-shredding, bass-slapping, mind-blowing rock band. With 14 new songs "School of Rock" also includes all of the original songs from the movie. This production features a sensational on-stage kids' rock band and is a loving testimony to the transforming power of music. May the spirit of rock be with you!


Schedule your audition today and be a part of bringing this brand new musical to the East Coast Community Theatre stage for the very first time!


Auditions will be held at the Orpheum Theater in Foxboro, MA for students in Grades 6 through 12 on Sunday, January 10, from 11:00am to 2:00pm BY APPOINTMENT ONLY. Callbacks will be held at 3:00pm. All roles are available. To make an appointment, email uncommontheatre@verizon.net. Please provide your name, grade, age, e-mail address and telephone number. A representative from The Un-Common Theatre Company will contact you with an appointment time and more information. For more information about audition requirements, please check the website at www.uncommontheatre.org
- ND, Un-Common Theatre Company
1/5/2015 9:19pm The Norfolk Republican Town Committee is very pleased to present Jessica Vaughan, noted immigration policy expert who appears on both CNN and Fox News, to speak at Town Hall on January 14th in room 214 (Selectmen's Room) at 7 PM. The event will open with a brief reception. All are welcome.
- AB-G
1/5/2015 9:17pm Do you need a kind and reliable babysitter with lots of child-related experience? I am a 17-year-old living in Norfolk and am also a senior at King Philip HS in Wrentham, and am currently looking to make some extra money before I go off to college in the fall. I have babysat several different children before and have worked with children aged 4-10 at Stony Brook over the summer, and I also took the 4H babysitting course back in middle school. Let me know if you're interested: I can be reached at elizabethc0598@gmail.com. Thank you!
- EC
1/5/2015 9:15pm Administrative/Marketing Assistant


Small marketing business is in need of administrative and marketing assistance. Excellent customer service, and immediate responsiveness is critical. Ideal candidate has project management experience and is capable of working professionally with long-term clients and vendors on a regular basis as turnaround times are extraordinarily fast. While there is flexibility in the position, having availability during regular business hours is important.


Presently, I'm looking for someone who can work from 15-20 hours per week a few hours each day (Mon-Fri). You would be working from your own home so having a PC, email and internet is required. However, you would be required to travel in and around Norfolk and surrounding areas to do errands and/or attend meetings. Looking for someone who is interested in a long-term, permanent position.


To apply for the position and/or obtain additional information, please email angela@amw-marketing.com
- AW
1/5/2015 9:09pm Dog Walkers Needed for Norfolk/Medfield/Franklin Area! Gas Allowance!


Attention Norfolk, Medfield, Franklin residents!! Do you love animals and enjoy the outdoors? Leashrly Life, a growing pet care service is looking for qualified dog walkers/pet sitters to add to our staff. Candidates must be reliable, responsible, trustworthy, punctual, conscientious, and friendly. Prior experience with dogs (personal and/or professional) a plus. Individuals must feel comfortable with all types of breeds and temperaments and must be willing to work in all types of weather.


Requirements:


- Must possess a valid Massachusetts drivers license, have a car, and the ability to read maps.


- has a smart phone with texting capabilities.


- is available weekdays during normal office hours; weekend work may also be required.


- able to service the Walpole, Medfield, Franklin, Norfolk, Wrentham, Foxboro, and Millis areas


- willing to travel to local surrounding communities


- having the ability to take pets into your own home for overnight care is a plus


Walkers will earn money for each pet visit, along with a gas allowance for travel. Some of our walkers/sitters earn over $1,500 per month with a very flexible, part-time schedule. If you are interested in a long-term, part-time position with a growing business, please contact us.


To apply for this position, please email us with a resume and cover letter briefly explaining why you would make a good candidate. [Email lisaro@leashrlylife.com]


Great for those looking for Mother's Hours. Serious candidates only, please. This is NOT a temporary position.
- LR
1/5/2015 9:06pm I just moved to Norfolk. I was wondering if the Boy Scouts pick up Christmas trees, or does the town of Norfolk take care of it? Thank you.
- MR
1/5/2015 9:00pm It's that time of year again.....time to get ready to move the white stuff around. Do you know anyone in town who would plow my driveway on an as-needed, no contract basis..?? I'm easily located off of Rt. 115 and would like to be able to call 24-hours in advance for plowing. Click box530@norfolknet.com to contact me. Thanks.
- RP
1/5/2015 9:00pm Please excuse me, but I have to vent for a minute here. My daughter is a middle school student at KPMS. She is very responsible and studious, and her grades definitely reflect her efforts. I am SO proud of her! I have a huge problem though. She is so inundated with homework and studying, that she chooses NOT take extra dance classes, or, as of today, attend a much looked forward to dance Christmas party, because she is so concerned with meeting her school responsibilities. The amount of homework she has is disgusting, not only tonight, but most other nights as well. It is nearly impossible for her to have a friend come over after school too. She rarely says a word about her school obligations, and goes straight to her homework as soon as she comes home...for HOURS. She has NO TIME to do anything else. She has cut back the number of days she takes dance classes (her favorite thing), because of the amount of homework she gets. Not only does homework upset the quality of our home/family time, but it is also upsetting the extracurricular activities that she should be a part of. Why on Earth is anyone wondering why we have issues with childhood obesity, anxiety, and depression?? Thankfully, my daughter does not suffer from these things (thus far), but it is so clear to me why so many children do. I am angry, it's true. I do not mean to judge every KPMS teacher at all, because (I hope!) many of them are very good at recognizing that KIDS SHOULD BE KIDS. But, as a whole, shame on you KPMS school system. Shame on you. How many of you start your day at 7:30 am and finish it at 9:00ish, if you're lucky? Not many, I'm sure. Check with the children. I'm sure most of them do! Signed, Aggravated Mom.
- LH
1/5/2015 8:58pm My family and I, in partnership with Brigham and Women's Hospital, Dana-Farber Cancer Institute, and Children's Hospital Boston are hosting a Blood Drive, in memory of my father Gray Mirliss on Jan. 9th, 2016 at the King Philip Middle School, 18 King St., Norfolk, MA 02056 from 8:00am ~ 3:00pm.


Please plan to join us for the 12th Annual Gary Mirliss Memorial Blood Drive In participation with Brigham, Women's Hospital and Dana-Farber Cancer Institute, and Children's Hospital Boston


What better way to end the holiday season than by donating blood


Date: Saturday, January 9, 2016, Place: King Philip Middle School, 18 King Street, Norfolk, MA, Time: 8:00 AM to 3:00 PM


Walk-ins will be accommodated on a 1st come 1st serve basis so we recommend that you make an appointment! Spots are filling up fast!


To make you appointment you can go to www.halfpints.childrenshospital.org Sponsor code MIRLISS


For information please email Email: GM.Memorial.Drive@Gmail.com
- GM
1/5/2015 8:27pm Free-Fitline 200 Stairmaster-Pretty good condition. 508-520-4567
- CB
<! ---------------------------------------------------------------- ->